In a country where we can't seem to agree on anything, one opinion has lately reached a broad consensus across diverse groups of people: Yeti is pretty awesome.
Miranda Lambert loves her Yeti. Jason Momoa, the beefy actor from "Game of Thrones," considers his Yeti essential technology. The hit country song "Buy Me a Boat" by Chris Janson is, in part, an ode to Yeti, or rather, an ode to money because, as Mr. Janson sings, "It could buy me a Yeti 110 iced down with some Silver Bullets."
Yeti is wildly popular in liberal Portland, Ore., and in the conservative South, beloved by grizzled dads who hunt and fish and their beachgoing daughters. If you are not yet initiated into the cult, it may surprise you to learn that a Yeti is a plastic cooler.
Think of those hard coolers you buy at Walmart for $30 and use for family picnics and road trips and toss in the garage in between. Yeti coolers are similar, but better-constructed and way more expensive. They are made using a technology called rotomolding (short for rotational molding and involving resin and an oven), and, as home tests have proved, keep cold for days. They cost $380 for the medium-size Tundra 50, topping out at $1,300 for the Tundra 350.
It's now peak Yeti time, because football tailgating season is in high gear. But every day is peak Yeti time, because as Matt Reintjes, the company's chief executive, said, the coolers are "pursuit agnostic." Anywhere people are gathered together and stuff needs to stay cold, he argues (a golf outing with your buddies, a bachelorette weekend, a beer bash in the woods, the parking lot outside a Springsteen concert), is an occasion to bring your Yeti.
"We talk about being 'built for the wild,' but we don't want to define what the wild means," Mr. Reintjes said.
It's this wide-ranging usefulness that has made Yeti coolers perhaps the only product ever endorsed in the pages of both Cosmopolitan and Petersen's Bowhunting, which told its readers that a Yeti is key when you have "a pack overflowing with fresh elk meat."
The fact that some Yetis are nearly the cost of a designer suit or Chanel flats has improbably elevated the humble cooler to a luxury status accessory. Onward Reserve, a preppy men's store, sells Yeti coolers alongside Smathers & Branson needlepoint belts and Barbour jackets in its Washington, D.C., location. And stylish young women have taken to monogramming and customizing with stickers their Yeti Rambler Lowball tumblers, which cost around $20 for the 10-ounce cup and come in a variety of colors including seafoam.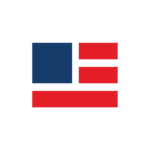 The latest trend and news for the people by the people. Left right and center all in one place.