Winsome Sears is the first lieutenant governor of the Commonwealth of Virginia who is African-American. Her victory and that of Glenn Youngkin as Virginia's next governor marked the most important election of the 2021 season. As other commentators have noted the Virginia gubernatorial election marked a setback for the Democrats hopes in 2022 mid-term elections.
However, the victory of the Republican businesswoman was just one of several historical firsts on election night. Elsewhere in the South the first Black mayor of St. Petersburg, Florida was elected in a city that was once racially divided under segregation.
Elsewhere Michelle Wu became the first woman and the first Asian-American to be elected the mayor of Boston. While New York City elected Shahana Hanif, its first Muslim, a Bangladeshi American woman to its city council.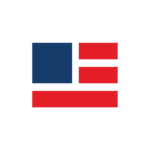 The latest trend and news for the people by the people. Left right and center all in one place.