DENVER – Photos of Peyton Manning golfing with President Donald Trump over the weekend had people speculating if the former Broncos and Colts quarterback could enter the world of politics.
Bleacher Report writer Mike Freeman wrote the idea isn't as farfetched as some may think.
Freeman reports that one AFC general manager told him, "Peyton Manning will be president one day."
Freeman also suggested that some of Manning's former teammates and coaches believe that Manning would be a great politician.
"If he was to become a politician, I assume…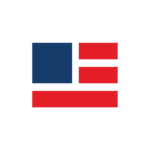 The latest trend and news for the people by the people. Left right and center all in one place.