A STORY OF 38 BRAINS, 87 LUNGS, AND 42 HEARTS
Autopsies of coronavirus patients offer critical information on possible treatments — and spark new mysteries
Article by BY Ariana Eunjung Cha for the Washington Post
When pathologist Amy Rapkiewicz began the grim process of opening up the coronavirus dead to learn how their bodies went awry, she found damage to the lungs, kidneys and liver consistent with what doctors had reported for months.
In dengue, a mosquito-borne tropical disease, she learned, the virus appeared to destroy these cells, which produce platelets, leading to uncontrolled bleeding. The novel coronavirus seemed to amplify their effect, causing dangerous clotting.
She was struck by the parallels: "Covid-19 and dengue sound really different, but the cells that are involved are similar."
Autopsies have long been a source of breakthroughs in understanding new diseases, from HIV/AIDS and Ebola to Lassa fever — and the medical community is counting on them to do the same for covid-19, the disease caused by the novel coronavirus. With a vaccine probably many months away in even the most optimistic scenarios, autopsies are becoming a critical source of information for research into possible treatments.
When the pandemic hit the United States in late March, many hospital systems were too overwhelmed trying to save lives to spend too much time delving into the secrets of the dead. But by late May and June, the first large batch of reports — from patients ranging in age from 32 to 90 years who died at a half-dozen institutions — were published in quick succession. The investigations have confirmed some of our early hunches of the disease, refuted others — and opened up new mysteries about the pathogen that has killed more than 500,000 people worldwide.
Among the most important findings, consistent across several studies, is confirmation the virus appears to attack the lungs the most ferociously. They also found the pathogen in parts of the brain, kidneys, liver, gastrointestinal tract and spleen and in the endothelial cells that line blood vessels, as some had previously suspected. Researchers also found widespread clotting in many organs.
But the brain and heart yielded surprises.
"It's about what we are not seeing," said Mary Fowkes, an associate professor of pathology who is part of a team at Mount Sinai Health that has performed autopsies on 67 covid-19 patients.
Given widespread reports about neurological symptoms related to the coronavirus, Fowkes said, she expected to find virus or inflammation — or both — in the brain. But there was very little. When it comes to the heart, many physicians warned for months about a cardiac complication they suspected was myocarditis, an inflammation or hardening of the heart muscle walls — but autopsy investigators were stunned that they could find no evidence of the condition.
But something was off.
Rapkiewicz, who directs autopsies at NYU Langone Health, noticed that some organs had far too many of a special cell rarely found in those places. She had never seen that before, yet it seemed vaguely familiar. She raced to her history books and — in a eureka moment — found a reference to a 1960s report on a patient with dengue fever >>> READ MORE HERE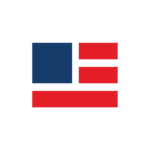 The latest trend and news for the people by the people. Left right and center all in one place.