TOP STORIES FOR YOU TO KNOW
California closes down, again
THE FIRST FEDERAL EXECUTIONS
in 17 years will happen today, after the Supreme Court reversed the decision of a lower court. Daniel Lewis Lee and two other inmates are scheduled to die by lethal injection this week.
THE WALL STREET JOURNAL
WASHINGTON'S NFL TEAM
is changing its name, long condemned as a slur against Native Americans, amid growing pressure from sponsors. A new name has not yet been announced.
CNN
NAYA RIVERA'S BODY WAS FOUND
in a California lake. The
Glee
star went missing five days ago while on a boating trip with her son. Police say there is no evidence of foul play or suicide.
VARIETY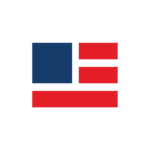 The latest trend and news for the people by the people. Left right and center all in one place.