Ben & Jerry's ice cream had to figure it would be one of the last firms in America to come under attack from the liberal misinformation complex.
It has created flavors to honor Democrat politicians, contributed to Democrat campaigns and positioned itself well to the left on social and employment issues. It has cultivated an image of the "good capitalist," which can create jobs, lead in its field and do it all in a sustainable and environmentally friendly way.
But when there became a bigger fish to fry, all the loyalty the company thought it had earned suddenly dried up. And now the knives – or at least the ice cream spoons – are out for it.
Last month, the New York Times fired an opening salvo in this new battle with an article that said several of Ben & Jerry's more popular flavors – Half Baked, Phish Food Peanut Butter Cookie and Chocolate Fudge Brownie were found to contain a "controversial herbicide" – glyphosate, the main ingredient in the RoundUp brand of weed killers.
Why would the left turn on Ben & Jerry's in this way? Because a bigger lobby – in this case the Organic Consumers Association – wants it this way. For years, the organization has tried to pressure Ben & Jerry's to "stop greenwashing" itself and "go organic." Ben & Jerry's already doesn't use genetically modified plant ingredients in its products, but that is not enough.
It also is not enough that the amounts of glyphosate found in those ice cream pints fell far below the safe legal limits set by the EPA. To reach what the EPA considers the danger zone, a 75-pound child would have to eat 145,000 servings of Chocolate Fudge Brownie, which contained the most glyphosate of any of the brands tested. An adult would have to at 290,000. Even the binge-iest of ice cream eaters could…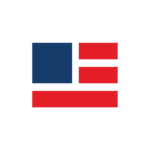 The latest trend and news for the people by the people. Left right and center all in one place.