Omarosa Manigault Newman secretly taped John F. Kelly, the White House chief of staff, as he fired her in December in the Situation Room, a breach of security protocols, but one that revealed him suggesting that she could face damage to her reputation if she did not leave quietly.
The recording was played on Sunday on NBC's "Meet the Press," where Ms. Manigault Newman, a former adviser to President Trump, promoted her new book, "Unhinged." In the memoir, which focuses on her relationship with Mr. Trump going back to her time on "The Apprentice," she describes the world around the president as a cult in which he creates his own reality.
On the recording, Mr. Kelly says Ms. Manigault Newman could be facing "pretty significant legal issues" over what he alleged was misuse of a government car. She denied misusing it.
"I'd like to see this be a friendly departure," Mr. Kelly says on the tape. "There are pretty significant legal issues that we hope don't develop into something that, that'll make it ugly for you."
"But I think it's important to understand," he adds, "that if we make this a friendly departure, we can all be, you know, you can look at, look at your time here in, in the White House as a year of service to the nation. And then you can go on without any type of difficulty in the future relative to your reputation."
Ms. Manigault Newman explained to Chuck Todd, the host of "Meet the Press," that she recorded that conversation, as well as others that she has played for reporters and book publishers featuring her conversations with Mr. Trump, because "this is a White House where everybody lies."
The Situation Room is supposed to be devoid of personal electronic devices, which signs outside the room make clear. Former national security officials said it was not clear whether Ms. Manigault Newman had broken any laws, but she certainly violated the rules around what is supposed to be one of the most secure rooms in the capital.
Privately, officials who worked with Ms. Manigault Newman said it was the type of damn-the-rules behavior that she had engaged in for months and which bothered many of her colleagues — but not Mr. Trump, who had to be cajoled into letting her be dismissed.
People close to the White House said that she was a difficult colleague and that despite complaining of being blackballed by Mr. Kelly, Ms. Manigault Newman had indicated to incoming West Wing staff during the transition that they could face bad press if they did not give her a prominent role. Even Mr. Trump had…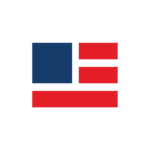 The latest trend and news for the people by the people. Left right and center all in one place.