Could we get a first Super Bowl rematch in 30 years?
A new study by the site Sports Ecyclopedia shows that the Philadelphia Eagles and Kansas City Chiefs might just be on that path to do what Dallas and Buffalo did way back in 1993 and 1994.
But there are going to be a plethora of teams in each National Football League conference looking to ensure that a rematch does not happen.
Kansas City stunned the Eagles with a last second field goal to win its second title in four seasons, beating Philadelphia 38-35. Oddsmakers have predicted the whole of the upcoming NFL season and concluded that the Kansas City Chiefs will beat the Philadelphia Eagles in the Super Bowl final, a repeat of last year's showpiece, to win the biggest prize for a second straight season.
Here is what they have come up with in a new release, ahead of the opening day kickoff Thursday night, Sept. 7 in Kansas City.
The Chiefs will be the AFC champions by beating the Buffalo Bills, while the Eagles will defeat the San Francisco 49ers to win the NFC.
The Baltimore Ravens and the Cincinnati Bengals will fall short in the AFC Divisional play-offs, while the Dallas Cowboys and Detroit Lions will taste defeat in the NFC Divisional round matches.
Joining the Bills, Bengals and Ravens as AFC Wildcard picks are the Los Angeles Chargers, New York Jets and Jacksonville Jaguars, while the Chiefs get a bye as first seed.
In the NFC, the Eagles get a bye and the Minnesota Vikings, Seattle Seahawks and New Orleans Saints are the other wildcard teams.
The NFL season has been simulated by oddsmakers via Sports Ecyclopedia using a range of informative futures markets, including odds on Wildcards, Divisional and Conference round winners, and the Super Bowl, to forecast how the season will go.
The Kansas City Chiefs are the +600 favorites to win a fourth Super Bowl, followed by Philadelphia Eagles at +800 and the Buffalo Bills and the San Francisco 49ers +900.
Speaking about the predictions, a Sports Ecyclopedia spokesperson said: "It's going to be another great year for fans of Kansas City Chiefs as the NFL season simulated by oddsmakers finds that they will defend their Super Bowl crown and win again this season, beating the Philadelphia Eagles in February.
"It's AFC Championship Game heartache for the Buffalo Bills in the AFC and San Francisco 49ers fall short in the NFC Championship Game again."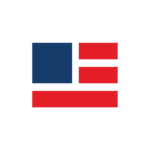 The latest trend and news for the people by the people. Left right and center all in one place.