Three weeks into the new Premier League season, the home fans have already turned on Everton.
Now, that is not a surprise in and of itself–the Toffees have been routinely booed off the pitch for the last few seasons as they have nearly escaped relegation to the EFL Championship by the slightest of margins–but Everton has played just three games.
Well, they were in the stadium: supporters might argue that there were two teams out on the field at times.
This might be one of the worst seasons of all time at the bottom of the Premier League: there are legitimately four or five teams that one could argue might deserve to be booted back down the English football pyramid come May. But only three teams will be, and that means at least two very bad teams will get to stay in the top flight for another season.
But which two?
Here is a release from https://www.bitcoincasinos.com/ that gives the chances for each team that should be in the relegation scrap, and it could be bad news for Everton.
The Premier League relegation battle for the 2023/2024 season is already shaping up to be intense, with several clubs fighting to avoid the drop. Here are the latest relegation odds and some insights into the chances of each club:
Luton Town – 60.13% chance of relegation
Promoted to the Premier League after a long absence, Luton Town has had a difficult start with a 4-1 defeat to Brighton. They'll need to adapt quickly to the top-flight challenges to secure their position.
Sheffield United – 62.13% chance of relegation
Also newly promoted, Sheffield United's Premier League return hasn't been smooth, with back-to-back losses against Crystal Palace, Nottingham Forest, and Manchester City. They will need to turn their performances around to avoid an immediate return to the Championship.
Wolves – 22.78% chance of relegation
Wolves have shown resilience in the early stages of the season, with a 1-0 win against Everton and a 1-1 draw against Fulham. While they aren't among the favorites for relegation, they'll still need to maintain their form to ensure safety.
Nottingham Forest – 22.12% chance of relegation
After narrowly avoiding relegation last season, Nottingham Forest has started this season with a mixed record, including a win against Sheffield United and a loss against Manchester United. Their performances will play a key role in determining their fate.
Everton – 43.99% chance of relegation
Despite being an established Premier League side, Everton has struggled at the beginning of the season, suffering three consecutive defeats without scoring a goal. They need to quickly address their form to avoid being dragged into a relegation battle.
Bournemouth – 45.34% chance of relegation
Bournemouth finished 15th last season but is considered among the contenders for relegation this year. They began the season with a win against Fulham but followed it up with a loss to Liverpool. Their performances will be closely monitored.
Burnley – 30.61% chance of relegation
Burnley returned to the Premier League under Vincent Kompany's management, but they've started with a 3-0 defeat against Manchester City and a 3-1 loss to Aston Villa. Their ability to adapt to the top-flight challenges will be crucial.
Fulham – 6.63% chance of relegation
Having experienced promotion and relegation in recent seasons, Fulham knows the challenges well. They began this campaign with a win against Everton, a loss to Brentford, and a draw against Arsenal. Consistency will be key to their survival.
The relegation battle is far from settled, and early-season form doesn't always dictate the final outcome. Each club will be looking to improve their performances and secure their Premier League status for the coming seasons.
Premier League Relegation Odds via https://www.bitcoincasinos.com/ 
Luton 2/5 
Sheffield Utd 21/50 
Everton 11/5 
Wolverhampton 11/4
Bournemouth 3/1
Nottingham Forest 7/2
Burnley 7/2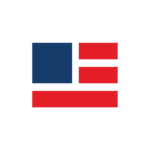 The latest trend and news for the people by the people. Left right and center all in one place.