Summary
Blackstone Mortgage Trust remains an attractive income vehicle for dividend investors.
Blackstone Mortgage Trust saw record new loan originations in the second quarter.
The REIT has considerable NII upside in a rising rate environment.
Blackstone Mortgage Trust outearns its dividend by a considerable margin.
An investment in BXMT yields 7.5 percent.
Blackstone Mortgage Trust, Inc. (BXMT) is a promising income vehicle for investors that seek high, recurring dividend income and capital growth from one of the leading commercial real estate finance REITs in the country. Blackstone Mortgage Trust has a strong, largely floating rate loan investment portfolio that is poised to deliver net interest income gains in a rising rate environment. I consider the dividend to have a high margin of dividend safety, at least as long as U.S. commercial real estate continues to produce stable returns. An investment in Blackstone Mortgage Trust yields 7.5 percent.
Blackstone Mortgage Trust – Business Overview
Blackstone Mortgage Trust primarily invests in senior commercial real estate loans, most of which are floating rate and set the company up for net interest income growth as long as the Fed keeps pushing interest rates higher.
The fundamentals in the U.S. commercial real estate market (including demand for new loans) are still very strong. In the second quarter, for instance, Blackstone Mortgage Trust originated a record $3.9 billion in new loans, thanks to strong demand from commercial real estate investors. 100 percent of the REIT's second quarter originations were floating rate.
Source: Blackstone Mortgage Trust Investor Presentation
Blackstone Mortgage Trust's loan portfolio is moderately diversified in terms of geography and collateral. Just about half of Blackstone Mortgage Trust's collateral is made up of office real estate.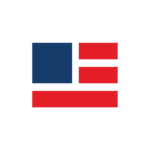 The latest trend and news for the people by the people. Left right and center all in one place.