Days after federal prosecutors charged him with insider trading, Representative Chris Collins announced on Saturday that he was abandoning his re-election bid amid worries that his legal troubles could make vulnerable his otherwise solidly Republican district in western New York.
How exactly the suspension of Mr. Collins's campaign would play out was not immediately clear, as the process to get off the ballot can be onerous in New York, and Mr. Collins did not say how he would remove himself.
Mr. Collins, who was the first member of Congress to endorse Donald J. Trump for president in 2016, had initially vowed to stay on the ballot this fall but said on Saturday that he had decided it was "in the best interests" of his district, "the Republican Party and President Trump's agenda" to suspend his bid.
Federal prosecutors have charged Mr. Collins with using his seat on the board of a small Australia-based drug company, Innate Immunotherapeutics, to tip off his son and others that the company had failed a critical scientific trial before that information was made public.
His son and others allegedly dumped shares in a frantic rush and averted hundreds of thousands of dollars in losses.
"I look forward to having my good name cleared of any wrongdoing," Mr. Collins said on Saturday, adding that he would stay in Congress through the rest of his term.
His district, which covers the areas between Buffalo and Rochester, is one of the state's most conservative, and one in which Mr. Trump had his strongest showing in New York, with nearly 60 percent of the vote in 2016.
Mr. Collins's indictment immediately thrust his seat onto the national battleground map. But if Republicans can successfully remove him, whoever they replace him with would have an edge given the district's conservative tilt. Even after the indictment of Mr. Collins, nonpartisan political handicappers said winning the seat would be a steep climb for Democrats.
One Republican official familiar with the discussions said the party would probably try to nominate Mr. Collins for a county clerkship somewhere else in New York, in an effort to meet the legal requirements to remove him from the congressional ballot.
"The fact that Republicans are willing to even consider the embarrassment of nominating Collins — who has been indicted — for another local G.O.P. position, makes clear just how nervous national Republicans are about losing…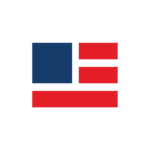 The latest trend and news for the people by the people. Left right and center all in one place.