Almost 5,000 complaints of sexual abuse and harassment of migrant children in US custody have been filed over the past four years, according to government documents released this week. The allegations range from adult staff members having relationships with minors, and the showing of pornographic videos, to forcible touching.
According to Department of Health and Human Services (HHS) documents released on Tuesday on Capitol Hill by the Florida Democratic representative Ted Deutch's office, the reports date back to October 2015, during the Obama administration. However, most of the sexual abuse and harassment reported occurred since Donald Trump took office.
During a House judiciary committee hearing on Tuesday, Deutch addressed the documents and linked them to the Trump administration's "zero-tolerance" policy on immigration, regarding unlawful incursions of the US-Mexico border. The policy, widely regarded as a strong-arm attempt by the government to discourage immigration, resulted in almost 3,000 migrant children being forcibly separated from their families.
"These documents tell us…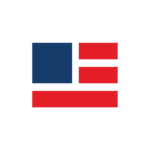 The latest trend and news for the people by the people. Left right and center all in one place.