Artificial intelligence proved beneficial in many industries, such as healthcare, retail, e-commerce, real estate, manufacturing, etc. It's used for health services, data automation, and even homeschooling. It appears that machines can do many jobs and achieve great results. Artificial intelligence offers fast computation and advanced algorithms used in machine learning, resulting in better accuracy and process stability. As such, AI has enormous potential in another industry—human resources.
According to HR statistics, the HR market will be worth over $30 billion by 2030, and the investment in recruiting technology will also grow. So how does AI affect human resources? AI can increase employee productivity and turn HR professionals into knowledgeable consultants. Here's how.
AI Reduces Human Bias
Humans are biased, and their bias can interfere with the hiring process. No matter how big of an expert someone is, they might favor a particular candidate for many reasons, such as the language they speak, height, weight, or gender. Unconscious bias affects not only the hiring process but also evaluations and advancement opportunities. Using artificial intelligence and algorithms designed to identify and remove biases enables managers to objectively rely on data, and not on the subjective feeling about the person sitting in front of them.
Chatbots Maintain Engaging Conversations
Employee engagement is an essential factor that gives insight into how employees feel about their jobs, how motivated they are, and their commitment to the company. Obtaining feedback is not always easy, which affects the final analysis of the employee sentiment. This is where AI comes in handy. Specially designed chatbots can be implemented to serve as a day-to-day communication tool that collects employee feedback and sends it to the HR professional. The feedback that AI collects is comprehensive, and the HR professional uses it to analyze the sentiment, roadblocks, and take action to let the employees know that their voice matters.
AI and Recruiting
Cooperation between people and AI results in smooth operations in any industry, and the same goes for HR. While humans make final decisions, AI has the benefit of an unlimited memory, and the more it needs to memorize, the better it gets at what it does. That's why AI is a perfect tool to use for mundane recruiting tasks. It can scan through resumes, social media accounts, or send messages. AI can radically improve screening—it never gets tired, doesn't overlook the critical data, and can quickly provide unbiased results.    
What Are the Obstacles?
Even though AI is a great tool to use in HR, some obstacles exist. They mostly revolve around finances, but there are others, such as the talent gap. HR professionals may need additional training to use the tool, and it can be costly. There's also a concern about privacy since only an authorized person can access confidential information. AI also needs ongoing maintenance and updates to function correctly. Nevertheless, implementing AI in HR can be justified by reduced workload and bias and improved ROI.
Summary
Artificial intelligence is a great tool to use in many industries, including HR. There are numerous benefits of implementing AI, such as reduced bias, improved collection of employee feedback, and access to a wide talent pool. The obstacles exist, though, and the most significant issues of integrating AI into recruitment are lack of funds, constant AI updates, and the need for additional training of HR professionals. Nevertheless, companies that want to improve their hiring processes will have to train HR professionals to use artificial intelligence to make their jobs easier.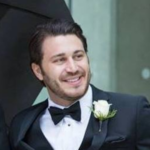 Community Manager at Webmastersjury
About me: Location Incapable Internet Enthusiast | Re-Designer of the World Around.