If blockchain is disrupting enterprise digital strategies globally, in the future it will also disrupt enterprise finance and accounting departments and the way they go about their business. In fact, according to a recent survey, 50 percent of financial leaders say blockchain will be part of their business transactions in the next five years. Respondents to the survey also noted blockchain and cryptocurrency will drive the need for financial professionals to expand their skill sets, as well as a greater focus on specialized accounting.
Blockchain As Disruptor
The survey data was compiled by Robert Half Finance & Accounting and conducted by an independent research firm. The conclusions are based on responses from more than 2,000 finance leaders from companies in more than 20 of the largest US metropolitan areas.
There is no great surprise in the conclusion and the disruption that blockchain can and is causing has been well documented before. However, this research looks at blockchain at a micro level and shows just how disruptive it is going to be in the accounting and finance departments. Specifically, it showed that:
36 percent of staff will need to expand skill sets to adapt for new accounting and finance technologies
34 percent say it will increase the need for specialized accounting
30 percent say there will be a more cross-departmental collaboration with IT
29 percent say it will not affect accounting and finance until it becomes government-regulated
9 percent of respondents said it would have no impact at all.
Blockchain Impacts On Finance, Accounting
Crystal Stranger is CEO and founder of El Paso, Texas-based PeaCounts, which has built a payroll system powered by blockchain. She believes that there are a number of ways blockchain technology and cryptocurrency is affecting finance and accounting departments:
Single Entry Bookkeeping – Blockchain is an accounting technology, so it could be used to create single entry bookkeeping systems rather than dual entry. Although she said, she has yet seen this done well in practice, most of the attempts have created a triple entry bookkeeping instead.
Immutable Audit Trails – Blockchain hashing can be used to create an immutable audit trai, and essentially eliminate the need for most external audits. (A hash is a function that converts an input of letters and numbers into an encrypted output of a fixed length. A hash is created using an algorithm, and is essential to blockchain management in cryptocurrency).
Smart Contracts – Smart Contracts can be used to automate payments and create trustless systems of employment or accounts receivable.
Blockchain In The Enterprise
All of this stems from the way blockchains are built and which, by nature, fit comfortably with accounting and finance. However, it is not limited to these areas alone. Co-founder and chief strategy officer of Austin-based Unchained Capital, a blockchain financial services company, Dhruv Bansal explained how blockchains work in the enterprise. Many cryptocurrency wallets, he said, use a key addressing scheme known as BIP32, or hierarchical deterministic (HD) wallets. In laymen's terms, this means the wallet has a single root key from which it is able to construct a huge number of child keys or sub-keys, arranged into a tree
Conventions have arisen by which different parts of this tree are used to support different applications from the same wallet. So far this built-in accounting feature has been used to separate cryptocurrencies themselves, allowing a user to store Bitcoin and Ethereum in the same wallet at different branches of the tree. As business adoption of digital assets increases, conventions will similarly arise by which different branches of the tree will…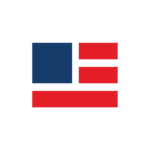 The latest trend and news for the people by the people. Left right and center all in one place.