Christopher Collins, the first member of Congress to endorse Donald Trump, is ending his re-election bid days after the Republican was charged with insider trading.
In an about-face, Collins released a statement on Saturday morning saying he will suspend his campaign and finish the rest of his term. Collins was indicted on Wednesday on charges he passed inside information about a biotechnology company to family members so they could profit from illicit trades. He had said later that day he would remain on the ballot despite the indictment and fight the charges.
"I have decided that it is in the best interests of the constituents of NY-27, the Republican party and president Donald Trump's agenda for me to suspend my campaign for re-election to Congress," the statement said.
He went on to say he will fill out his term and "continue to fight the meritless charges brought against me". He has denied any wrongdoing.
The Democratic House minority leader, Nancy Pelosi, said Collins's move to suspend his campaign was "insufficient" and "does little to drain the toxic cesspool of self-enrichment, special interest deals and corruption that has proliferated in Washington under GOP control".
"Speaker Ryan must call on congressman Collins to resign. No person is above the law, not the president or his first supporter in Congress," she said in a statement.
Wednesday's indictment charges Collins and two others, including his son, with conspiracy, wire fraud and other counts.
Prosecutors say the charges relate to a scheme to gain insider information about a biotechnology company headquartered in Sydney, Australia, with offices in Auckland, New Zealand.
It is unclear whether Collins' name…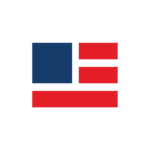 The latest trend and news for the people by the people. Left right and center all in one place.