The United Arab Emirates has become the first Arab League member state to offer humanitarian aid to Ukraine.
The influential Gulf state has made a contribution of $5 million to the United Nations' Humanitarian Flash Appeal and the Regional Refugee Response Plan for Ukraine.
The latter appeal was made in response to an urgent request from the member states to aid the situation from United Nation's Secretary General António Guterres.
Regarding the conflict the UAE has sought to focus on the humanitarian needs of the Ukrainian civilians and their protection. The Emirates also stressed the need for those who seek to leave the country to have safe passage to do so during a UN Security Council appearance on February 28th.
Currently the Russian invasion in Ukraine has lasted over a week and cost somewhere on the order of 2,000-5,0000 fatalities. Thousands of civilians have fled the country while those that remain face critical shortages of food and humanitarian key supplies.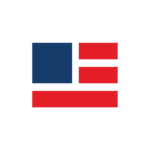 The latest trend and news for the people by the people. Left right and center all in one place.