Karsten Moran for The New York Times
Senator Amy Klobuchar seemed quite clear when she revealed the first state she would visit as a presidential candidate: Wisconsin. "Because, as you remember, there wasn't a lot of campaigning in Wisconsin in 2016," she said. "With me, that changes."
Many Democrats took it as an unmistakable swipe at Hillary Clinton, who lost that battleground state after never appearing there during the 2016 general election campaign. The jab ricocheted across the internet, enraging Clinton admirers and earning Ms. Klobuchar attention as a Midwesterner willing to speak hard truths.
But behind the scenes, Ms. Klobuchar of Minnesota sprang into damage control mode, firing off an email to Mrs. Clinton. In a phone call that soon followed, she apologized and said her off-the-cuff remark had been misinterpreted, according to people familiar with the episode.
[Make sense of the people, issues and ideas shaping American politics with our newsletter.]
The Klobuchar comment came out of nowhere for the former Democratic presidential nominee: Only three days earlier, Ms. Klobuchar had been sitting in Mrs. Clinton's Washington home, the latest in a line of 2020 Democrats who had sought her private counsel ahead of their campaigns. Two days before that, it had been former Vice President Joseph R. Biden Jr. who had visited, according to a person familiar with the meeting.
After eight years as first lady, eight years as New York senator, four years as secretary of state and five months as the party's presidential nominee, Mrs. Clinton remains a singular and complicated figure when it comes to Democratic presidential politics. In a 2020 race featuring a historic number of female candidates, Mrs. Clinton's shadow is inescapable, particularly as she is a favorite target of President Trump.
Whether it is building or deepening a relationship with Mrs. Clinton — or navigating or repairing a long-term one — the men and women in the 2020 race must grapple with how the 2016 nominee will factor into the next 18 months.
"I love the Clintons," said Terry McAuliffe, the former Virginia governor considering a 2020 run and a close friend of the Clinton family for decades. "But this is about the future."
Mrs. Clinton is, at once, a glass-ceiling-shattering symbol of women's empowerment and an emblem of the past. She is both the first woman to lead a major party ticket and the candidate who lost the Electoral College in a defeat that left Democrats stunned and demoralized. She is a party elder but also a politician who will not be nudged out of the arena, declining to unequivocally rule out a 2020 run. She still possesses a loyal and powerful constituency of female supporters even as she is the farthest she has been from center stage in American politics in almost three decades.
"This party is part of her DNA and she deserves the respect," said Minyon Moore, a strategist who has advised Mrs. Clinton for decades. "How many candidates have lost their campaign? Some twice, and they're still running again, potentially. She has a stature in this party that she has earned."
At a time when Democrats are driven by their desire to defeat Mr. Trump, Mrs. Clinton knows the strengths and weaknesses of the crowded primary field more intimately than perhaps anyone. Over the past quarter-century or so, she has served as a mentor, colleague, supporter or rival to nearly every Democrat running or considering a run. She vetted at least five of the current or possible 2020 candidates as her running mate in 2016, going so far as to print signs for one of them, Senator Cory Booker of New Jersey. And her campaign alumni pepper the upper reaches of numerous 2020 campaigns.
In recent months, a parade of ambitious Democrats has held private sessions with Mrs. Clinton, who has counseled them about the unmatched rigors of the campaign trail and hardships of facing Mr. Trump, according to people familiar with the conversations. Beyond Mr. Biden and Ms. Klobuchar, she has spoken with Senator Kamala Harris of California; Mr. Booker; Senator Elizabeth Warren of Massachusetts; John Hickenlooper, the former governor of Colorado; and the former housing secretary Julián Castro, among others. She and Mr. McAuliffe speak regularly. Gov. Steve Bullock of Montana is trying to schedule a meeting with…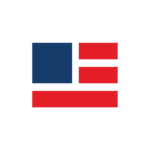 The latest trend and news for the people by the people. Left right and center all in one place.