This Thursday morning in America–or afternoon in Europe–Newcastle United will find out where it will be playing its UEFA Champions League football this fall.
Coming into last season, even as the richest team in the world, Newcastle was still thought of as abject outsiders to finish in the Premier League too four. But the Magpies arrived a year or two ahead of schedule, and beat out such heavyweights as 2019 Champions League winners Liverpool, 2021 winners Chelsea, and 2019 finalists Tottenham for the final Champions League spot for 2023-24.
Now, they have to stay there.
But it is going to be much tougher this campaign.
In this release from https://www.luckyblock.com/, the site looks at all of the potential top four teams. Take a read!
The Premier League season is well underway, and as the dust settles on the opening games, the race for the top four spots is already heating up. Manchester United's early performances have been a mixed bag, starting with a fortunate 1-0 win against Wolverhampton Wanderers, followed by a 2-0 defeat at the hands of Tottenham Hotspur. Their latest game against Nottingham Forest saw them concede two early goals before rallying for a 3-2 victory. However, despite their mixed start, the bookies still give them a 50% chance of securing a top-four finish.
Erik ten Hag, United's manager, must address the lack of goals and some defensive issues that have emerged. The absence of Rasmus Hojlund has also been noted, and there's an expectation that he'll need time to start making an impact. United's ability to clinch a Champions League spot seems uncertain, but their history of quick recoveries gives fans reason to believe.
Tottenham Hotspur, who experienced a disappointing campaign last season, have shown early signs of a resurgence. Despite starting as outsiders for a top-four finish, their odds have shortened due to positive results. A 2-2 draw against Brentford was followed by a convincing 2-0 win over Manchester United. With no European football to distract them, Tottenham's focus on domestic competitions and the influence of players like James Maddison could play a significant role in their bid for a top-four finish.
Chelsea's fortunes took a hit last season, but the arrival of Mauricio Pochettino as manager has brought new hope. After a slow start to the season with one point from two matches, Chelsea bounced back with a 3-0 victory over Luton Town. Pochettino's experience and the absence of European football this season could provide the Blues with an advantage in their quest to return to the top four.
Newcastle United, under Eddie Howe, enjoyed a fantastic season in 2022/23, finishing in the top four. However, their start this season has been a bit rocky, with a 5-1 victory over Aston Villa followed by a narrow 1-0 defeat to Manchester City and a 2-1 loss against Liverpool. Despite these setbacks, Newcastle's top-four odds have drifted, reflecting the challenges they face in sustaining their early success.
Liverpool, once a regular fixture in the Champions League, had to settle for the Europa League last season. However, they are now favored to make a return to the top four. A draw against Chelsea and comeback victories over Bournemouth and Newcastle have put them in a promising position. With Jurgen Klopp at the helm, Liverpool's odds of securing a top-four spot seem strong.
Manchester City, the reigning champions, are heavily favored to continue their top-four dominance. Their consistency and formidable squad make them almost certain contenders for a top-four finish. Adding Erling Haaland to their attacking arsenal further bolsters their chances of maintaining their position at the summit.
Arsenal, the surprise package of last season, aim to build on their second-place finish. Victories over Nottingham Forest and Crystal Palace, along with a draw against Fulham, suggest their ambitions remain high. With key signings like Declan Rice and Kai Havertz, the Gunners are looking to secure another top-four finish.
Brighton & Hove Albion's top-four hopes have suffered a setback with a 3-1 loss to West Ham after two initial wins. Their attacking style and early form have kept them in the conversation, but defensive vulnerabilities could be a concern.
Aston Villa, under Unai Emery, have recruited well and started brightly with a 5-1 win over Newcastle. Their potential top-four bid relies on juggling Europa Conference League and domestic commitments effectively.
The Premier League race for the top four promises to be intriguing and closely contested, with several teams vying for those coveted positions. As the season unfolds, each club's strengths and challenges will determine their fate in the battle for Champions League qualification.
Odds* to finish Top Four in the Premier League via https://www.luckyblock.com/
(*Odds subject to change)
Premier League – Top 4 Finish Betting Odds
Man City. 1/20 
Arsenal. 4/11 
Liverpool. 4/6 
Man Utd. 11/8 
Newcastle. 6/4 
Chelsea. 9/5 
Brighton. 4/1 
Tottenham 4/1
Aston Villa 8/1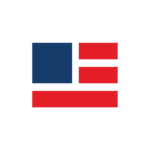 The latest trend and news for the people by the people. Left right and center all in one place.