Fort the first time ever Taiwan's national defense report was released in both Chinese and English. The first ever simultaneous release of the report is meant to increase communication between Taiwan and other parties interested in deepening ties in the Indo-Pacific.
The report has been issued annually by the Ministry of National Defense in both languages since 1982 though the English version has always been published subsequently. To draw greater attention to the issues of the report a graphic version was also issued to accompany the 208 report.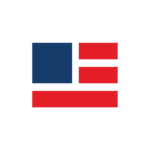 The latest trend and news for the people by the people. Left right and center all in one place.