With COVID-19 vaccine rollouts well underway in some countries, a return to 'normal life' could come sooner than later.
COVID-19 Vaccine Doses: Who's Got At Least One?
That said, many jurisdictions have experienced serious delays and supply shortages that have made it difficult to distribute COVID-19 vaccine doses to their populations. As of mid-February, 130 countries had not been able to begin vaccinating at all.
This interactive chart from Our World in Data tracks the share of people in each country that have received COVID-19 vaccine doses so far.
According to Bloomberg's Vaccine Tracker, the current rate of doses being administered globally is more than 6 million per day. In particular, the U.S. has been remarkably efficient at administering doses, with a vaccine administration rate of over 1.7 million per day.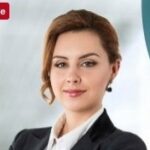 Patriot mom with a passion for politics, finance, technology and always a lot of humor.