Ranked: America's Most Searched News Sites by State
America is known to have significant distinctions at the state-by-state level, and data suggests this trend extends to popular news sources. To learn more, this infographic from SEMRush ranks U.S. news websites by search volume and popularity across U.S. states.
The Future Of News
There are serious concerns about the future of news in the era of spreading misinformation. Up to 43% of Americans say the media are doing a very "poor/poor job" in supporting democracy. But despite this waning trust, 84% of Americans view news media as "critical" or "very important".
What will the future of media look like throughout the 21st century and how will this impact the most popular news sites of today?
Infographic from SEMRUSH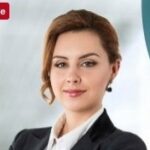 Patriot mom with a passion for politics, finance, technology and always a lot of humor.