President Trump has made a series of recent claims about the potential for rampant mail-in voting fraud ahead of the 2020 presidential election. These claims are unsubstantiated, according to The Associated Press, AFP, @factcheckdotorg and others. State officials and elections experts say mail-in voting is safe and secure.
– On Tuesday and Sunday, President Trump repeated claims that mail-in voting will lead to historic fraud this fall. This is exaggerated and unsubstantiated, according to AFP and FactCheck.org – The president has criticized mail-in voting in recent weeks. Fact-checkers and experts have repeatedly challenged these claims – The FEC, CDC and other state elections officials have called mail-in balloting a safe and secure voting method – Many states offer a variety of absentee balloting options
Once again, @realDonaldTrump's repeated false claim voting by mail leads to widespread "corruption" debunked by top election officials in states nationwide—including those from his own party, @Hearst TV National Investigative Unit #factcheck found July 17:https://t.co/YudWcTOieX https://t.co/nJXlv0rr3S

— Mark Albert (@malbertnews) July 26, 2020
There is no evidence to support this claim.

"Voting by mail has been a secure part of our election system for many years," Brennan Center election expert Max Feldman told us https://t.co/NbS0DP6hQa https://t.co/6HRgKw9Ae1

— AFP Fact Check ? (@AFPFactCheck) July 21, 2020
Trump exaggerates the amount of voter fraud via mail-in ballots: https://t.co/gyvdTu2tyo

— FactCheck.org (@factcheckdotorg) July 21, 2020
President Trump is opening a new front in his fight against mail-in voting, asserting that foreign countries will print up millions of bogus ballots. Election experts say safeguards are in place to prevent that kind of fraud. https://t.co/vZGuxVV1Aj

— The Associated Press (@AP) June 22, 2020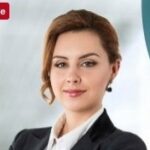 Patriot mom with a passion for politics, finance, technology and always a lot of humor.