Health and Wealth Have Changed Globally Over The Past 221 Years
Global life expectancy was only 28.5 years at the dawn of the 19th centurey.
Outbreaks, war, and famine would still kill millions of people at regular intervals. These issues are still stubbornly present in 21st-century society, but broadly speaking, the situation around the world has vastly improved. Today, most of humanity lives in countries where the life expectancy is above the typical retirement age of 65.
At the same time, while inequality remains a hot-button topic within countries, income disparity between countries is slowly beginning to narrow.
James Eagle' visual animation tracks the evolution of health and wealth factors in countries around the world.
Global life expectancy is expected to surpass the 80-year mark by 2100. Wealth is also expected to increase nearly across the board, with the biggest gains coming from places like Vietnam, Nigeria, and the Philippines. Some experts are projecting the world economy as a whole to double in size by 2050.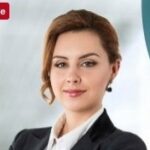 Patriot mom with a passion for politics, finance, technology and always a lot of humor.