A look inside the deep web of conspiracy theorists, Russian operatives, Trump campaigners and Twitter bots who manufactured the 'news' that Hillary Clinton ran a pizza-restaurant child-sex ring.

Tweet
Relevant Insights & Articles:
Pizzagate Conspiracy Theory – Wikipedia
"Pizzagate" is a debunked conspiracy theory that went viral during the 2016 United States presidential election cycle. It has been extensively discredited by a wide range of organizations, including the Washington DC police.
'PizzaGate' Conspiracy Theory Thrives Anew in the TikTok Era – NY Times
The false theory targeting Democrats, now fueled by QAnon and teenagers on TikTok, is entangling new targets like Justin Bieber.
After Truth: how ordinary people are 'radicalized' by fake news – The Guardian
An eye-opening documentary traces the terrifying trajectory of disinformation, from Jade Helm to Pizzagate to Russian interference in the 2016 election.
Origional article by ByAMANDA ROBB for RollingStone Magazine
This story was reported in partnership with The Investigative Fund and Reveal from the Center for Investigative Reporting. Additional reporting: Aaron Sankin, Laura Starecheski, Michael Corey, Jaime Longoria and Jasper Craven.
The revelations overcame Edgar Maddison Welch like a hallucinatory fever. On December 1st, 2016, the father of two from Salisbury, North Carolina, a man whose pastimes included playing Pictionary with his family, tried to persuade two friends to join a rescue mission. Alex Jones, the Info-Wars host, was reporting that Hillary Clinton was sexually abusing children in satanic rituals a few hundred miles north, in the basement of a Washington, D.C., pizza restaurant. Welch told his friends the "raid" on a "pedo ring" might require them to "sacrifice the lives of a few for the lives of many." A friend texted, "Sounds like we r freeing some oppressed pizza from the hands of an evil pizza joint." Welch was undeterred. Three days later, armed with an AR-15 semiautomatic rifle, a .38 handgun and a folding knife, he strolled into the restaurant and headed toward the back, where children were playing ping-pong. As waitstaff went table to table, whispering to customers to get out, Welch maneuvered into the restaurant's kitchen. He shot open a lock and found cooking supplies. He whipped open another door and found an employee bringing in fresh pizza dough. Welch did not find any captive children – Comet Ping Pong does not even have a basement – but he did prove, if there were any lingering doubts after the election, that fake news has real consequences.
To learn more about how #Pizzagate spread, tune in to Reveal, distributed by PRX. Download the episode at revealnews.org/podcast
Welch's arrest was the culmination of an election cycle dominated by fake news – and by attacks on the legitimate press. Several media outlets quickly traced the contours of what became known as Pizzagate: The claim that Hillary Clinton was a pedophile started in a Facebook post, spread to Twitter and then went viral with the help of far-right platforms like Breitbart and Info-Wars. But it was unclear whether Pizzagate was mass hysteria or the work of politicos with real resources and agendas. It took the better part of a year (and two teams of researchers) to sift through the digital trail. We found ordinary people, online activists, bots, foreign agents and domestic political operatives. Many of them were associates of the Trump campaign. Others had ties with Russia. Working together – though often unwittingly – they flourished in a new "post-truth" information ecosystem, a space where false claims are defended as absolute facts. What's different about Pizzagate, says Samuel Woolley, a leading expert in computational propaganda, is it was "retweeted and picked up by some of the most powerful faces of American politics."
The original Pizzagate Facebook post appeared on the evening of October 29th, 2016, a day after then-FBI Director James Comey announced that the bureau would be reopening its investigation into Clinton's use of a private e-mail server while secretary of state. Data from the server had been found on electronics belonging to former Rep. Anthony Weiner (the husband of Clinton's close aide Huma Abedin), who had been caught texting lewd messages to a 15-year-old. On Facebook, a user named Carmen Katz wrote, "My NYPD source said its much more vile and serious than classified material on Weiner's device. The email DETAIL the trips made by Weiner, Bill and Hillary on their pedophile billionaire friend's plane, the Lolita Express. Yup, Hillary has a well-documented predilection for underage girls. . . . We're talking an international child enslavement and sex ring." >>> READ MORE HERE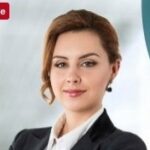 Patriot mom with a passion for politics, finance, technology and always a lot of humor.