After Truth: how ordinary people are 'radicalized' by fake news
An eye-opening documentary traces the terrifying trajectory of disinformation, from Jade Helm to Pizzagate to Russian interference in the 2016 election. Directed by Andrew Rossi ("Page One: Inside the New York Times," HBO's "Le Cirque: A Table in Heaven") and executive produced by CNN's Brian Stelter, After Truth examines "fake news," its victims, its perpetrators, and its consequences.
After Truth: Disinformation and the Cost of Fake News, investigates the ongoing threat caused by the phenomenon of "fake news" in the U.S., focusing on the real-life consequences that disinformation, conspiracy theories and false news stories have on the average citizen, both in an election cycle and for years to come.
After Truth features exclusive access to the victims and perpetrators of false news stories as well as a variety of experts and journalists who contextualize its impact and reinforce the importance of quality journalism.
Drawing on a wealth of interview subjects to illuminate the issue from several angles while emphasizing the human toll in case studies, the documentary examines several incidents that have been impacted by "fake news." 
An HBO Documentary Films presentation of an Abstract Production; directed and produced by Andrew Rossi; executive producer Brian Stelter; co-producer, Adam McGill; editor, Cindy Lee; music Ian Hultquist; a film by Andrew Rossi. 
#HBO #HBODocs #AfterTruthHBO Subscribe to HBO on YouTube: https://goo.gl/wtFYd7 Watch Now HBO NOW: https://play.hbonow.com HBO GO: https://play.hbogo.com Get More HBO Official Site: https://www.hbo.com/documentaries Twitter: https://twitter.com/HBODocs Instagram: https://www.instagram.com/hbo Facebook: https://www.facebook.com/hbodocs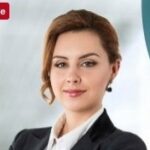 Patriot mom with a passion for politics, finance, technology and always a lot of humor.