Box Office Blockbusters: The Top Grossing Movies in the Last 30 Years
Coming in at number one on the list is Avatar—since its release in 2009, this Oscar-winning hit has grossed $2.84 billion in box office sales.
People have varying opinions on what constitutes a good movie. And while it's nearly impossible to identify a film's intrinsic quality—at least, in an objective way—one thing that can be measured is the revenue that a movie generates.
Here's a look at the top-grossing movies worldwide since the early 1990s. These figures include box office revenue as of May 2021, but don't consider other revenue sources like merchandise sales.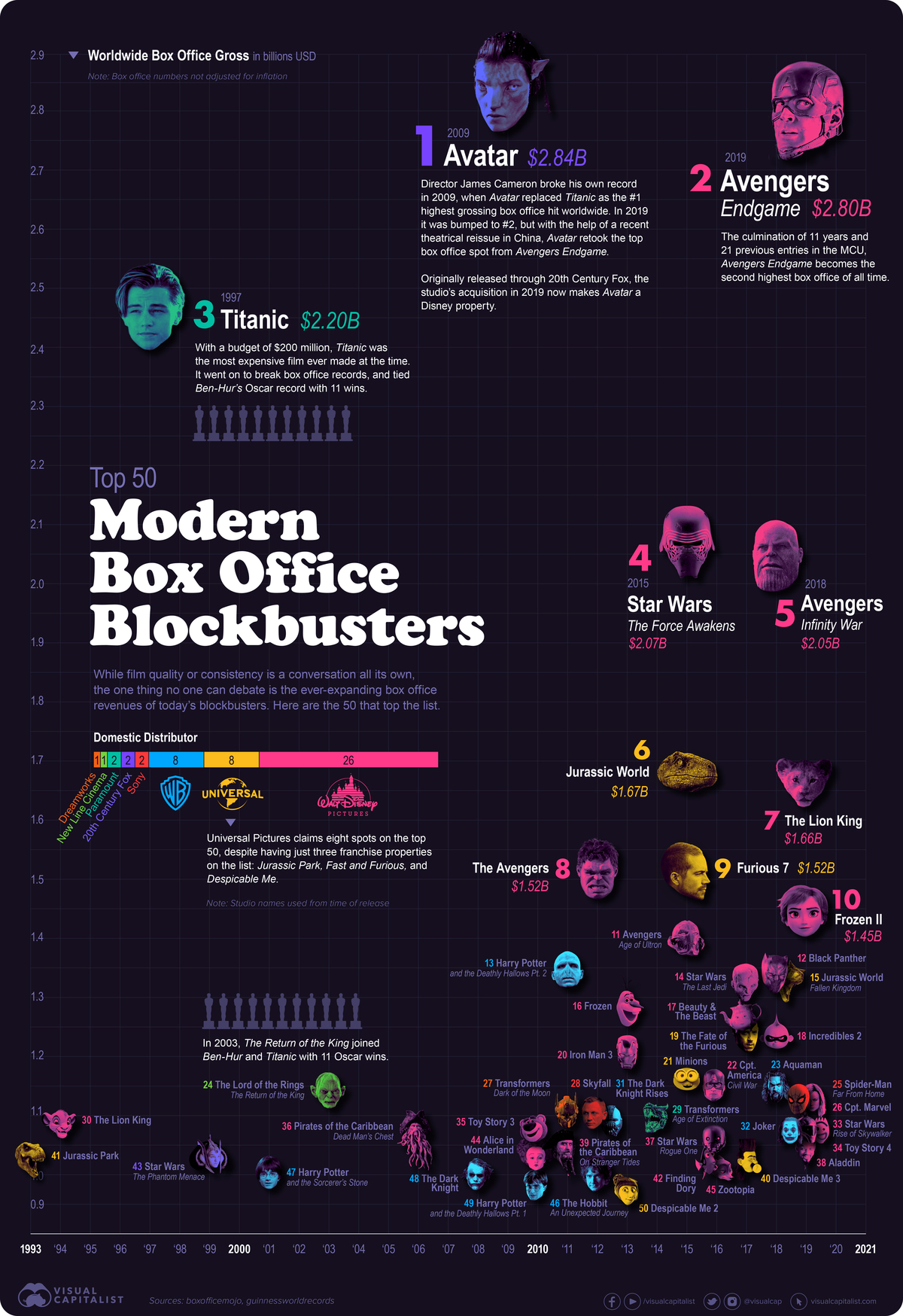 Founder & Managing Partner of Trajectory Capital and CEO Trajectory ALPHA Acquisition Corp NYSE: TCOA.
Lifetime entrepreneur, mentor, Board Member obsessed with the infinite realm of possibility in the digital transformation of the world. Founder & Board Member TruVest, MainBloq. Board Member Beasley Media (NASDAQ: BBGI) Kubient NASDAQ: KBNT, Fraud.Net, Hoo.Be, MediaJel