The new normal has forced us to live in ways we would never have imagined before. With the onslaught of the global pandemic, school closures became inevitable. Fortunately, technology rose to the occasion, bridging the gaps left by education as it veered away from the four corners of the classroom.
According to UNICEF, around 1.6 billion children are unable to attend school in person. Learning virtually from the comfort of their homes is the new reality for children all over the globe. While the sudden shift to e-learning might surprise a lot of students, it is not totally a novel concept for many schools in the US. 
In fact, some top universities have made their lessons available online. Around 43% of students also use online platforms as helping tools while they are doing their homework. Students who find it hard to adapt to online learning can consider the following advice.
1. Stick to a Good Routine
Being at home offers a wealth of pros, but the cons are also quite remarkable. One of these is the ease with which normal routines slip and are set aside. So, the key to a successful and consistent virtual learning environment is setting up a routine tailored to each individual.
 This can be as simple as following a schedule for going to bed and getting up in the morning. Meals are also important, so they should fit in between breaks. While it does not mean you should follow your exact schedule from before the pandemic, home-based learning should at least stick to a regular routine that can give structure to a student's life.
 2. Hone Self-Management Skills
 A significant portion of the success of e-learning owes to discipline. This can be a huge opportunity for students to practice self-management skills.
 While they might enjoy a lot of freedom at home, they still need to abide by the rules when attending classes. This includes wearing presentable clothes during video class sessions, avoiding lying down while doing their schoolwork, and participating and engaging in class.
 3. Include Frequent Brain Breaks
Facing the screen for many hours every day can be overwhelming and daunting in the long run, to the point where it can be difficult to sit through an entire class and focus.
By giving themselves a "brain break," students can step back from the task at hand and recharge. For instance, they can do a little physical exercise. Even something as simple as walking in the yard or skipping rope can do a lot to help them reduce stress and prevent anxiety.
Conclusion
 Virtual learning might not be for everyone, but there are ways to make coping with the new norm a lot easier and stress-free. Whether students are following blended or virtual learning, the best course to navigating a new territory is to make compromises and adapt to the changes.
These tips can be a good start for students who want to make the most of their online education, helping them make their way into becoming independent learners.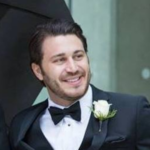 Community Manager at Webmastersjury
About me: Location Incapable Internet Enthusiast | Re-Designer of the World Around.