The following list of tips will help you better manage your selling time, improve sales conversions, and much more.
Productivity is an ongoing issue for sales reps. After all, the salesperson spends a lot of time traveling, data entry, writing emails, and meetings with prospects. Because of this, they don't have a lot of time to spare and are always on the lookout for ways to optimize their productivity. And of course, maximize sales.  
This is why we have put together the list of powerful tips that will give your sales operations the productivity boost it needs. So without further ado, let's dive in:
We all know that goals are essential to staying motivated, regardless of the industry. Your sales performance is also dependent on the goals you keep for yourself. 
Set both long-term and short-term goals that align with your overall sales objective. Figure out the best way to achieve them. Having a clear path will ensure focus, accountability, and a sense of fulfillment when completed.
Sales reps have a lot of work cut out for them. And they are often found juggling one task after another – sometimes even leaving the former mid-way. However, instead of multi-tasking, batch the tasks accordingly. 
For example, set a time dedicated to emails each day. Make all your phone calls at once. Follow up and update CRM at the same time as well. 
The batching of activities will improve your workflow and enable you to complete the day's task more quickly rather than doing them in a  linear sequence. 
The 80/20 rule, also known as the Pareto Principle, asserts that 80% of your results will come from the 20% effort you put in. In simple words, it is used to analyze the areas that you are most effective at, so you can concentrate on those to get the desired outcome. 
Let's say that you have 30 customers lined up. And you are tempted to deal with all of them in the same manner. However, a rough 80% of your sales will come from 20 of these customers. As per the 80/20 rule, enhancing your focus on those 20 will significantly increase your revenue and help you reach the sales goal more efficiently. 
With so much technology and resources at our fingertips, it has become easier than ever to automate tasks and focus on your selling strategies. 
For instance, if you don't have one already, CRMs should be made an integral part of your sales operations. A playbook is also a valuable asset for sales reps and comes in handy for tackling various selling situations. 
You can also automate repetitive tasks by instilling chatbots and live chat features to your website instead of performing the work manually.
Establish a Marketing Collateral
In sales, a  collateral is a collection of materials that helps promote the products or services. A collateral can take any shape – digital or printed – and is designed to help the prospects convert by providing them with relevant information at each buying stage. 
If you don't have a collateral, work with your marketing team to create one. Update the marketing material that you already have. Aim for content that is short and easy to share. Apart from written material, innovate your collateral with videos, webinars, product demos, and successful case studies. 
Again, use resources available on the internet, such as stock photos, graphic design tools, and presentation creators, to make your content more engaging and appealing. 
We know that sales email is one of the most effective ways of getting a new client and elevating your sales. However, are you spending a little too much time creating the emails?
Many sales reps make the mistake of writing lengthy emails, aiming to pack in as much information as possible. But this is the wrong approach. Besides being time-consuming, prospects often ignore long mails and, worse, send them straight to the trash. 
When writing emails, keep them short and include only the main points. Make use of email templates to cut your writing time in half. Just add a few personal touches (such as the prospect's full name and company) to the existing templates, and you will be good to go in an instant. 
Another way to improve sales activity is by staying updated with your current output. Measure every sales activity to determine the metrics and  KPIs. Drilling down on the data will help you analyze the methods working to close more deals and which ones are not. 
This will also give you an insight of the strategies that are not working and can be ditched or modified. 
Ready to Enhance Sales Productivity?
So here were some tips to help you be more productive and increase your sales output. Focusing on your goals and establishing a disciplined work-management strategy will make the process more comfortable – and ultimately ensure that you can turn as many prospects into sales!
Good luck, and let us know the tips that work for your sales productivity.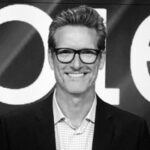 CEO Kubient the leading audience-based advertising cloud.
Lifetime entrepreneur, mentor, Board Member obsessed with the infinite realm of possibility in the digital transformation of the world. Founder & Board Member TruVest, MainBloq. Board Member Beasley Media (NASDAQ: BBGI) Fraud.Net, Hoo.Be