Real Estate Return on Investment Outperform
Americans say real estate is the best long-term investment class for the ninth year in a row. What might be less clear to the average investor are the different types of real estate investments available in the real estate sector, and how they compare. Real estate return on investment within property sectors has historically been uneven, and 2021 was no exception. While residential property soared, office real estate has performed relatively poorly.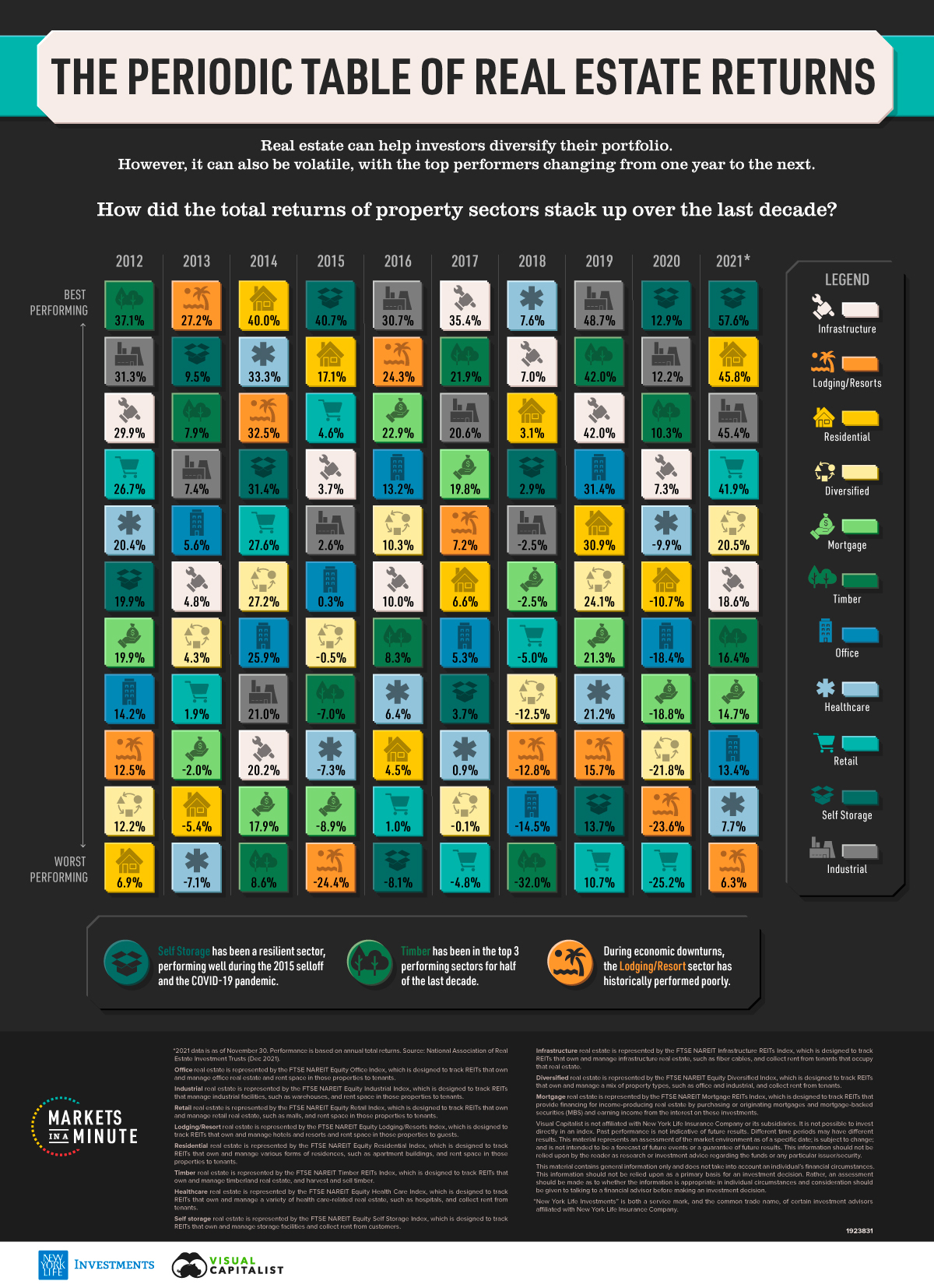 What is a Good Return on Investment in Real Estate?
Investors may be wondering which sectors are "the best" to invest in.
Here's how real estate return on investment has varied within sectors, using the minimum, median, and maximum returns. Here is the data sorted from the highest to lowest standard deviation, a measure of risk.
Real Estate Sector Returns Over Time
We used data from the National Association of Real Estate Investment Trusts to show real estate return on investment by year. A real estate investment trust is a company that owns, operates, or finances income-producing real estate.
Here's how total returns stack up by property sector, sorted from highest to lowest return in 2021
Founder & Managing Partner of Trajectory Capital and CEO Trajectory ALPHA Acquisition Corp NYSE: TCOA.
Lifetime entrepreneur, mentor, Board Member obsessed with the infinite realm of possibility in the digital transformation of the world. Founder & Board Member TruVest, MainBloq. Board Member Beasley Media (NASDAQ: BBGI) Kubient NASDAQ: KBNT, Fraud.Net, Hoo.Be, MediaJel