Brian John Chaggu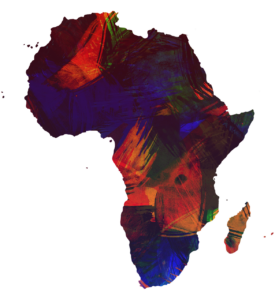 Sustainable peace and stability have been placed as one of the agenda discussed by African leaders in the continent through addressing protracted and longstanding conflicts and wars. Considering that development of the continent requires sustainable peace and stability. Experienced vicious cycle of wars and conflicts in Africa have posed challenges to the sustainability of development of the continent. In countries like Libya, Nigeria, Mali, Somalia, Democratic Republic of Congo and South Sudan to mention few have suffered humanitarian crisis like increased death, poverty, hunger, refugees and, under development and failed political institutions. Leaders can tackle the root cause of conflicts in the continent to achieve sustainable peace and stability by focusing on building the economy, education and traditional African approaches of conflict resolution. These measures are explained as follows; –
Promoting sustainable economic development in the continent by building an inclusive, innovative, integrated, interconnected, revitalized, and diverted economy. This is due to the fact there is a clear relationship between economy and conflicts. Poverty, underdevelopment and economic inequality prompt to conflicts in many parts of the continent and has been core sources of conflict in many countries of Africa. Noting that building the economy requires good governance, improved technology, developed infrastructures, good and inclusive economic policies and capital. Believing that civil wars in many parts of the continent will be addressed through transforming the economy and promoting human development by supporting people centred development that in turn reinforce and shape the prospects for sustainable peace and stability. The late founding father and president of Tanzania, formerly Tanganyika before merged with Zanzibar, Mwalimu J. K. Nyerere argued that "And we have to fight against the poverty and underdevelopment of our countries and our peoples. For ultimately poverty and underdevelopment will undermine peace and unity within our nations and between our countries.  But development which promotes peace and unity, is not itself a cause of strife and disunity among our peoples" (Lamberto, 2016 and The Mwalimu Nyerere Foundation, 2003).
Focusing on the education given to the societies in the continent and teachings that are taught in schools, mosques, churches, family and society in general. The education given to the society shape patterns of relationship, interactions, structures and cohesion of the community. Teachings offered in different levels of the society can be the source of conflicts if the imparted and acquired skills, values, knowledge, beliefs and attitude promote hatred, tribalism, social stratification, mistrust, xenophobia, terrorism, intolerance, stereotypes, enmity and grievances. Human beings by nature have competing values, ideals, interests and needs that makes conflicts to be a part and parcel of human life, however, such conflicts can be destructive if managed negatively by the nature of education offered to the society. Thus, leaders can use education as a heart of struggle in promoting sustainable peace and stability in the continent through giving teachings that promote familyhood, trust, social cohesion, tolerance, humanity, justice and co-existence in the society. The education that views competing beliefs, values and interests as part of humankind therefore, directing such competition for progress. Education that views conflicts as gifts for change, innovation, integration and increasing understanding in the society by managing it positively through changing negative perceptions, behaviours and relationships (Abdul Ghaffar, 2010 and Lederach, 2003).
Focusing on traditional African methods of solving conflicts in the continent. These are bottom-up approaches built on the culture of the local people by promoting their traditional procedures in solving conflicts. These methods promote and build social cohesion, trust, tolerance, consensus, sense of forgiveness, inculcating values of collectivity in the society (inclusiveness), compensation, reciprocity, norm of togetherness and solidarity. The continent has been blessed by having many ethnic tribes and each of these tribes have developed different mechanisms of resolving conflicts. Leaders can focus more on these traditional mechanisms for resolution in areas of conflicts in a respective society believing that sustainable peace and stability can be only achieved if people affected by the conflicts will participate in the processes of bringing peace and stability directly. Citing few examples of these approaches used in Africa producing eminent results in the wounded society like Ubuntu of South Africa that refers to "I am human because I belong" that emphasizes on forging peace and stability through forgiveness, love and care. Gacaca most common in Rwanda that built on peoples' consensus in resolving conflicts, Mato Oput of the Acholi tribe of Uganda that stresses on solving disputes through reconciliation by drinking the bitter herb of Oput tree, Ujamaa of Tanzania that built on brotherhood, and Jarsuma of Oromo tribe in Ethiopia that upholds reconciliation as a mechanism for achieving peace and stability (Brock-Utne, 2004).
Generally, sustainable peace and stability will enhance development of the continent, which in turn enforce prospects of achieved peace and stability. In order to ensure such objective is attained the continent requires to build the economy, promote education for enriching peace in the society and using African traditional mechanisms for resolving conflicts. However, African leaders and future leaders have to bear in mind that "Africa does not and cannot require simple answers to solve its problems" like conflicts and wars.
The Author Is A PhD Candidate at Maria Curie Sklodowska University in Poland
REFERENCES
Brock-Utne, Birgit. (2004). Peace Research with a Diversity Perspective: a look to Africa. International Journal of Peace Studies. Vol.9 No.2. Autumn/Winter pp.109 – 123
Ghaffar, A. (2010). Conflict in Schools: Its Causes and Management Strategies. www.qurtuba.edu.pk/jms/default_files/JMS/3_2/05_ghaffar.pdf
Lamberto, Z. (2016). Fostering Peace and Sustainable Development. UN Chronicles. Vol. LII No.4
Lederach, P. J. (2003). Little Book of Conflict Transformation: Clear Articulation of the Guiding Principles by a Pioneer in the Field. Intercourse. GoodBooks
The Mwalimu Nyerere Foundation. (14 October, 2003).  "A Tribute to Baba wa Taifa: The Late Mwalimu Julius Nyerere." The Guardian, pp. XVI- XVII