In an era where the Internet of Things (IoT) is reshaping industries and redefining how devices interact with the world, efficient device management has become paramount. IoT device management is the keystone of successful IoT deployments, ensuring that devices are seamlessly connected, secure, and performing optimally. In this comprehensive exploration, we delve into the intricacies of IoT device management, discussing its significance, key components, challenges, best practices, and the promising future it holds.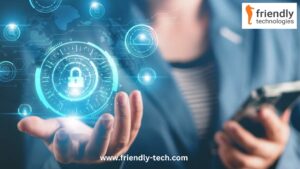 1. Understanding IoT Device Management
IoT device management is a multifaceted process that encompasses the deployment, configuration, monitoring, and maintenance of IoT devices. These devices can range from sensors and actuators to complex machinery and industrial equipment. The primary goal is to ensure that these devices operate reliably, securely, and efficiently throughout their lifecycle.
2. The Significance of IoT Device Management
The significance of IoT device management cannot be overstated, as it forms the foundation upon which successful IoT deployments are built. Here are some key reasons why it matters:
Seamless Connectivity: IoT device management ensures that devices can connect to networks effortlessly, enabling real-time data transmission and communication.
Remote Management: It allows administrators to monitor, configure, and troubleshoot devices remotely, reducing the need for physical access and on-site visits.
Security Enhancement: Security is paramount in IoT. Device management enforces robust security measures to protect devices and data from potential threats, ensuring data integrity and confidentiality.
Scalability Empowerment: As IoT deployments scale, device management provides organizations with the ability to add and manage thousands or even millions of devices efficiently.
Operational Efficiency: By automating device provisioning, monitoring, and maintenance, device management enhances operational efficiency, optimizes resource allocation, and minimizes downtime.
3. Core Components of IoT Device Management
To accomplish its goals, IoT device management relies on several core components that work in harmony to provide comprehensive device management capabilities:
Device Onboarding: This component simplifies the process of adding new devices to the IoT network by securely registering and configuring them.
Authentication and Authorization: It ensures that only authorized devices can access the network and associated data, mitigating security risks.
Remote Monitoring: Real-time monitoring of device health, performance, and status is a crucial component, facilitating proactive issue identification and resolution.
Firmware and Software Updates: This component manages the distribution and installation of firmware and software updates to keep devices secure and up to date.
Data Management: Handling data generated by IoT devices, including ingestion, storage, and processing, is a core component that enables organizations to derive valuable insights from IoT-generated data.
Security Features: Device management platforms implement robust security measures, including encryption, access controls, and secure boot processes, to protect both devices and data.
Scalability Solutions: As the number of devices grows, device management components ensure that the platform can seamlessly accommodate the increased load.
4. IoT Device Management Use Cases
IoT device management is not a one-size-fits-all solution; it spans a multitude of industries and use cases, each reaping unique benefits:
Smart Cities: In urban environments, IoT device management is crucial for managing diverse IoT devices, from traffic lights to waste management systems, enhancing the quality of life for residents.
Industrial IoT (IIoT): In manufacturing and industrial settings, IoT device management optimizes production processes, monitors equipment health, and enables predictive maintenance.
Healthcare: Healthcare providers leverage IoT device management for remote patient monitoring, medication adherence tracking, and the management of medical devices, enhancing patient care.
Agriculture: In agriculture, IoT device management monitors soil conditions, weather, and crop health, assisting farmers in optimizing yield and resource usage.
Retail: Retailers harness IoT device management for inventory management, customer analytics, and enhancing the shopping experience through smart shelves and checkout systems.
Energy and Utilities: In the energy sector, IoT device management enables smart grid management, energy consumption monitoring, and the integration of renewable energy sources, driving sustainability.
Transportation: IoT device management platforms streamline fleet tracking, traffic management, and the optimization of transportation logistics, enhancing overall efficiency and safety.
5. Challenges in IoT Device Management
Despite its numerous benefits, IoT device management is not without its challenges:
Interoperability: The IoT ecosystem is diverse, with devices from various manufacturers and communication protocols. Ensuring seamless interoperability can be complex.
Security Risks: IoT is a prime target for cyberattacks. Device management platforms must continually adapt to evolving threats to safeguard devices and data.
Data Management: Managing vast amounts of data generated by IoT devices, including storage, processing, and analysis, requires robust data management strategies.
Scalability: As IoT deployments expand, device management platforms must scale to accommodate a larger number of devices and increased data volume.
Complexity: Managing a diverse array of IoT devices can be complex, especially for organizations new to IoT technology.
6. Solutions to IoT Device Management Challenges
To address these challenges, organizations and IoT platform providers adopt various solutions:
Standardization: Industry groups and standards organizations work on standardizing IoT protocols to improve interoperability.
Edge Computing: Edge computing brings data processing closer to the devices, reducing latency and bandwidth requirements.
AI and Machine Learning: These technologies enhance security by identifying anomalies and improving predictive maintenance.
Blockchain: Blockchain is explored for enhancing trust and security in IoT transactions and data sharing.
Data Analytics: Advanced analytics tools are used to derive actionable insights from IoT data.
7. Best Practices in IoT Device Management
To ensure successful IoT device management, organizations should follow best practices:
Security First: Prioritize security by implementing encryption, access controls, and regular security audits.
Scalability Planning: Design the infrastructure to accommodate

Friendly Technologies stands at the forefront as a prominent provider of carrier-grade platforms catering to IoT, Smart Home, and TR-069 device management. Our solutions empower seamless and consolidated administration of a diverse array of services, all under the umbrella of a single platform. With a commitment to excellence, we enable the efficient management of a wide spectrum of services, making innovation and connectivity accessible in a unified manner.