Thinking of an idea for what you think can be the next unicorn. The infographic below shows the steps on how to start up a business.
What is missing in the world?
Live in the future ahead of your time
Write it down & bounce ideas around
Make a prototype
Show the prototype to 100 people
Iterate on the prototype until it makes sense
Find a co-founder
Register your C-corp split equity
Look for funding & build version one at the same time
Launch! Let everyone know you have made something
Follow up with users. Are they coming back?
Get to 1,000 users
Keep Growing
Success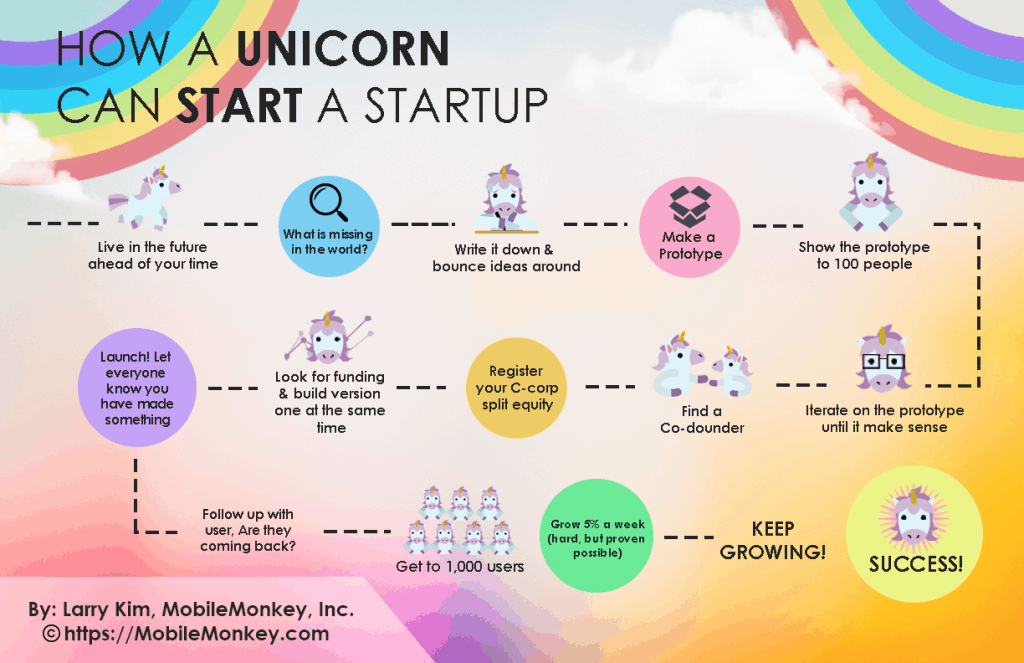 The infographic below discusses the other side of a startup's lifecycle and the things that contribute to the failure of a startup business.

Don't listen to your users
Build what you think people want even if it is not
Don't use your own product
Hype up your startup, but don't improve the product
Scale before you figure out what your product is
Fight with co-founders endlessly
Try to do everything yourself
Burn out from overworking
Raise so much money that you can't show growth in the next round
Run out of money before becoming profitable
Hire more people just to show you are growing
Create bot users to fake growth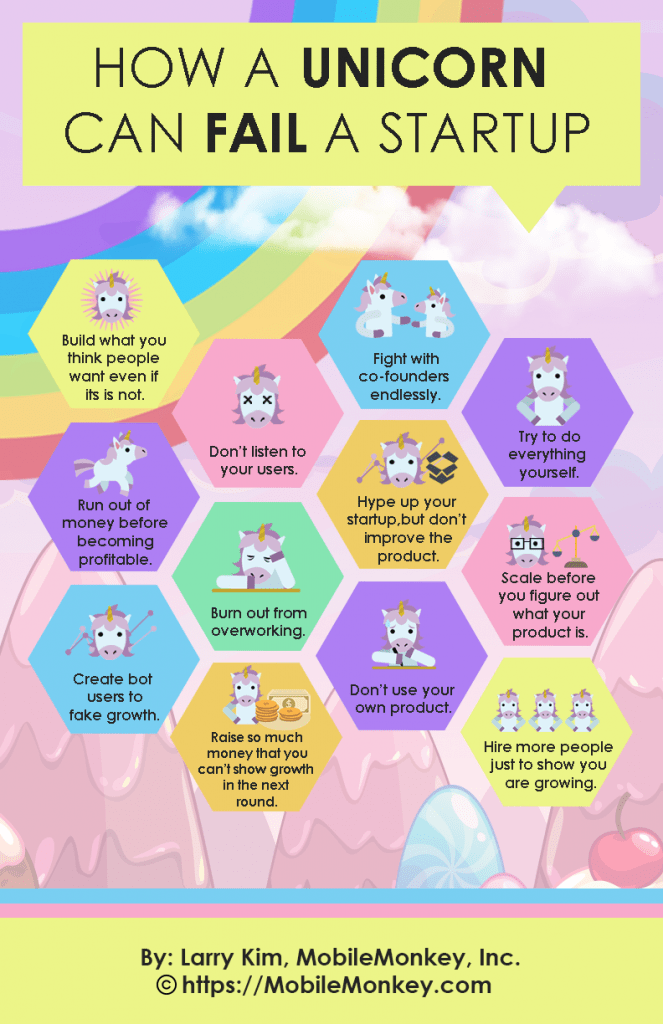 Infographics & Insights courtesy of Larry Kim – CEO of MobileMonkey. Founder of WordStream. Top columnist @Inc ❤️ AdWords, Facebook Advertising, Marketing, Entrepreneurship, Start-ups & Venture Capital.
Founder & Managing Partner of Trajectory Capital and CEO Trajectory ALPHA Acquisition Corp NYSE: TCOA.
Lifetime entrepreneur, mentor, Board Member obsessed with the infinite realm of possibility in the digital transformation of the world. Founder & Board Member TruVest, MainBloq. Board Member Beasley Media (NASDAQ: BBGI) Kubient NASDAQ: KBNT, Fraud.Net, Hoo.Be, MediaJel