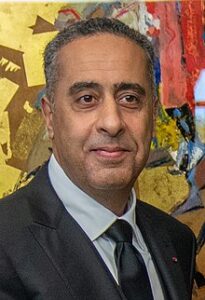 A major ISIL terrorist who fought in Syria was captured in Greece this week in an alarming breach of the EU's borders. Moroccan intelligence services were able to provide Greek authorities with information which has lead to the arrest of a key terrorism suspect. Greek authorities arrested a 28-year old Moroccan citizen who formerly fought for the ISIL terrorist group in Syria. The suspect, Abu Muhammad al-Fateh, believed to have held leadership positions in several units within the ISIS.
Morocco actively works with the United States, Europe, and a variety of EU member states on counter-terrorism issues. The General Directorate of Studies and Documents (DGED) and the General Directorate of Territorial Surveillance (DGST), two high level Moroccan intelligence services were said to have been involved in the operation. The latter of whom is Morocco's external intelligence agency.
Al-Fateh is believed to have joined ISIL in 2014 in Syria where he served in a unit in the Deir ez-Zor region. He also served in the so-called "religious police" or Hisbah in the Raqqah region. Such police were involved in multiple human rights violations and ensured the application of ISIL's most barbaric practices including forced rape, slavery, and torture. How he escaped to Greece is unclear but, he is believed to have entered the country under false papers. Greece is often a first stop for many Syrian refugees fleeing to Europe and Al-Fateh used a false identity as part of his ruse.
While Moroccan sources say that the suspect was planning terrorism operations targeted at Morocco many in Europe will sleep safer with this key figure behind bars. The overall success of the operation highlights that joint and international cooperation maybe the most important weapon many governments have in the fight against terrorism.