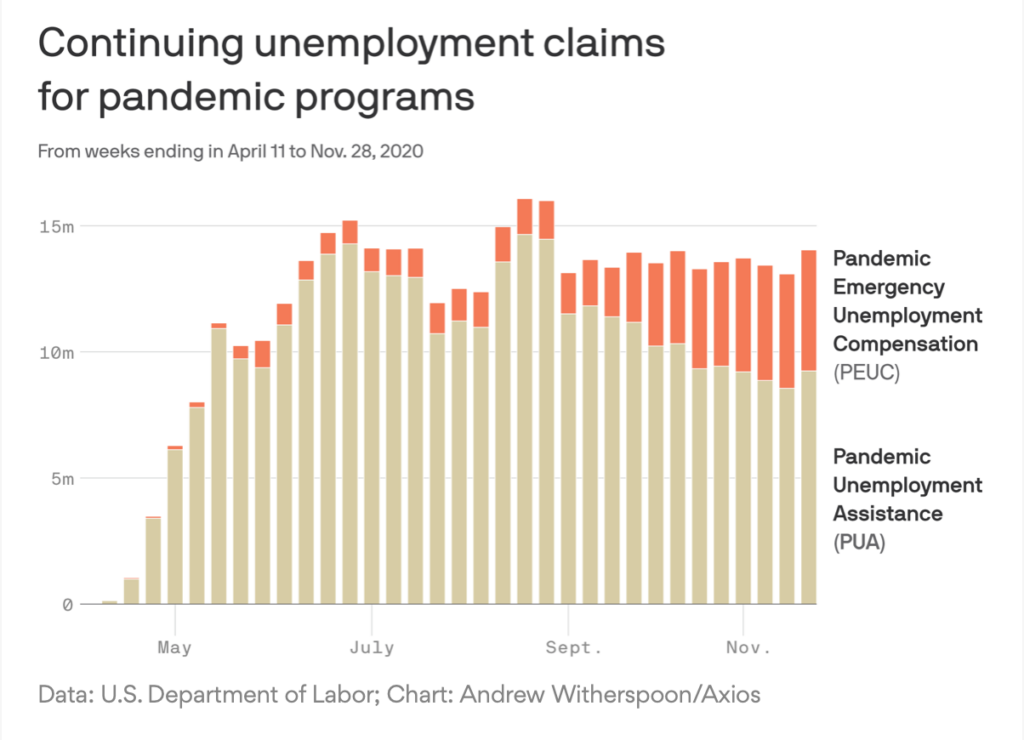 Unemployment surges as pandemic programs near expiration.
A little more than a week before the programs expire on Dec. 26, claims for pandemic-specific unemployment benefits are spiking with nearly 1 million new people receiving unemployment assistance via the temporary programs, the latest data from the Labor Department show.
What's happening: As of Nov. 28, there were 14 million people receiving unemployment benefits through the PUA and Pandemic Emergency Unemployment Compensation programs, an increase of 958,000 from the previous week.
The number of people receiving traditional unemployment benefits rose by 552,000.
The number receiving PUA increased by 689,000.
PEUC rose by 269,000.
Extended Benefits rose by 79,000.
In all, the number of Americans receiving unemployment benefits increased by 1.6 million.
For the week of Nov. 28, 20.6 million Americans were receiving some kind of unemployment benefits
IRAs now account for more than 1/3 of U.S. retirement assets.
There was $33.1 trillion tucked away in U.S. retirement assets at the end of the third quarter, accounting for 34% of all Americans' household financial assets, the Investment Company Institute reported this week.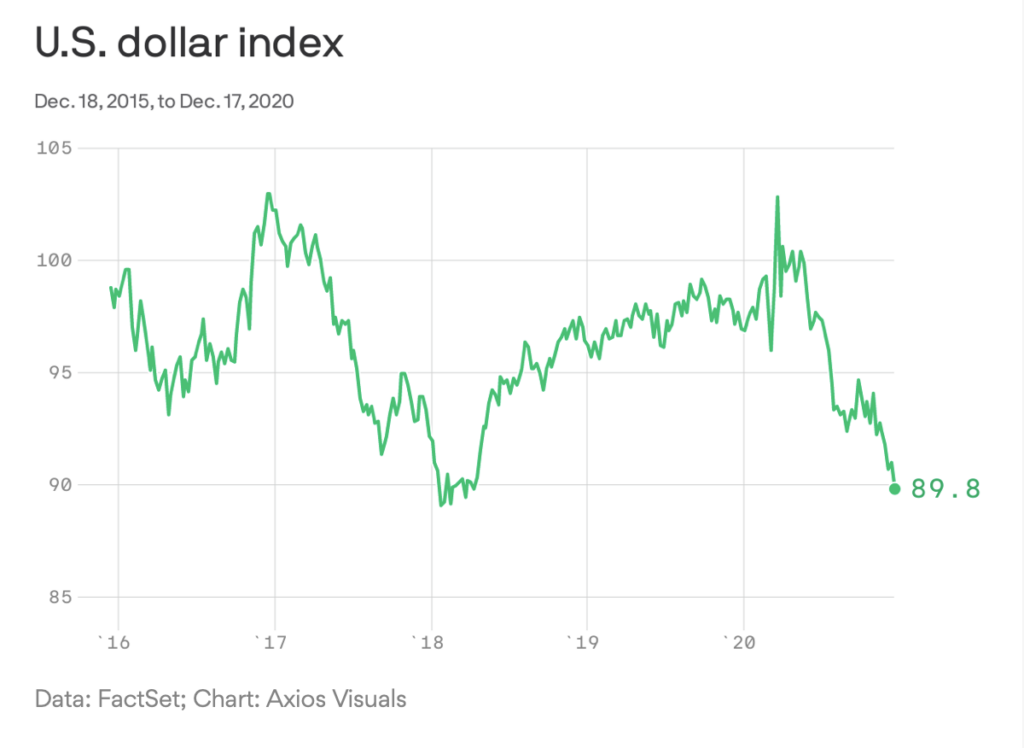 The dollar is close to hitting its weakest level in six years.
The dollar fell sharply on Thursday against almost all of the world's major currencies, and the dollar index dropped to its lowest since April 2018.
Founder & Managing Partner of Trajectory Capital and CEO Trajectory ALPHA Acquisition Corp NYSE: TCOA.
Lifetime entrepreneur, mentor, Board Member obsessed with the infinite realm of possibility in the digital transformation of the world. Founder & Board Member TruVest, MainBloq. Board Member Beasley Media (NASDAQ: BBGI) Kubient NASDAQ: KBNT, Fraud.Net, Hoo.Be, MediaJel