Introduction:
IoT remote access can be facilitated through various technologies, including solutions like Splashtop. Splashtop is a remote access software platform that enables users to remotely connect to and control their IoT devices from different locations over the internet. With Splashtop, users can establish secure remote connections to their IoT devices using features such as VPN, RDP, SSH, or web-based interfaces. The platform provides a user-friendly interface that allows users to easily access and manage their IoT devices remotely, whether it's a smart home setup or an industrial IoT deployment.
1. The Concept of IoT Remote Access:
IoT remote access, facilitated by tools such as Splashtop is a concept that empowers users to remotely connect and control their IoT devices and systems through the internet. Regardless of their physical location individuals can leverage the capabilities of Splashtop and similar technologies to monitor manage and interact with a diverse array of smart devices and data-generating sensors. As internet connectivity continues to expand and networking technologies advance Splashtop-enabled IoT remote access has garnered substantial prominence and made a significant impact in enhancing our daily lives.
2. Bridging the Gap between Devices and Users:
Enhancing convenience, efficiency and security Splashtop-enabled IoT remote access serves as a vital bridge between users and their smart devices. With Splashtop technology individuals can effortlessly connect and engage with a range of devices including thermostats, security cameras and appliances from the convenience of their smartphones or computers. This seamless connection empowered by Splashtop empowers users to monitor and control their surroundings ensuring they can easily manage their environments with a heightened sense of convenience and efficiency. Additionally the integration of Splashtop IoT remote access contributes to enhancing security measures for users.
3. Enabling Enhanced Efficiency and Productivity:
IoT remote access plays a vital role in enhancing efficiency and productivity in various sectors. For example in industrial settings, remote access allows technicians to monitor and manage complex machinery from remote locations. This capability minimizes downtime optimizes maintenance schedules and reduces costs associated with on-site visits. Similarly remote access empowers businesses to remotely monitor and manage inventory, streamline logistics and improve operational efficiency.
4. Transforming Healthcare Delivery:
IoT remote access is reshaping healthcare delivery by enabling telemedicine and remote patient monitoring. Doctors can remotely access patients' medical data, monitor vital signs, and provide virtual consultations. This advancement improves access to healthcare, especially for individuals in remote areas or with limited mobility.
5. Security and Privacy Considerations:
While Splashtop-enabled IoT remote access offers numerous benefits it also raises legitimate concerns about security and privacy. Connecting devices to the internet introduces potential vulnerabilities making them susceptible to hacking and unauthorized access. Therefore it is crucial to implement robust security measures including strong encryption authentication protocols and regular updates to safeguard data and protect user privacy. By integrating Splashtop's advanced security features and implementing best practices, users can mitigate risks and ensure a secure and private IoT remote access experience.
6. Future Prospects and Potential Applications:
The future of IoT remote access holds immense potential for innovation and transformative applications. As the technology evolves we can expect more sophisticated remote access capabilities enabling even greater control and integration across a wide range of devices and systems. From smart homes and autonomous vehicles to smart cities and industrial automation IoT remote access will continue to reshape industries and enhance our daily lives.
Conclusion:
In unprecedented ways Splashtop IoT remote access has emerged as a powerful tool connecting the digital world. Its immense potential is evident in its ability to bridge the gap between devices and users transform healthcare delivery and enhance efficiency and productivity. However as this technology continues to evolve prioritizing security and privacy becomes crucial to maintain a safe and reliable digital ecosystem. By fully exploring the power of IoT remote access we can pave the way for a connected future while ensuring the utmost protection of user data and privacy.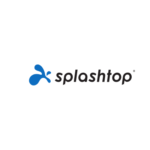 Splashtop Remote Access is an all-in-one remote access solution that lets you access and control your computer from anywhere in the world. With Splashtop Remote Access, you can do anything you need to do on your computer – even if you're not physically present.