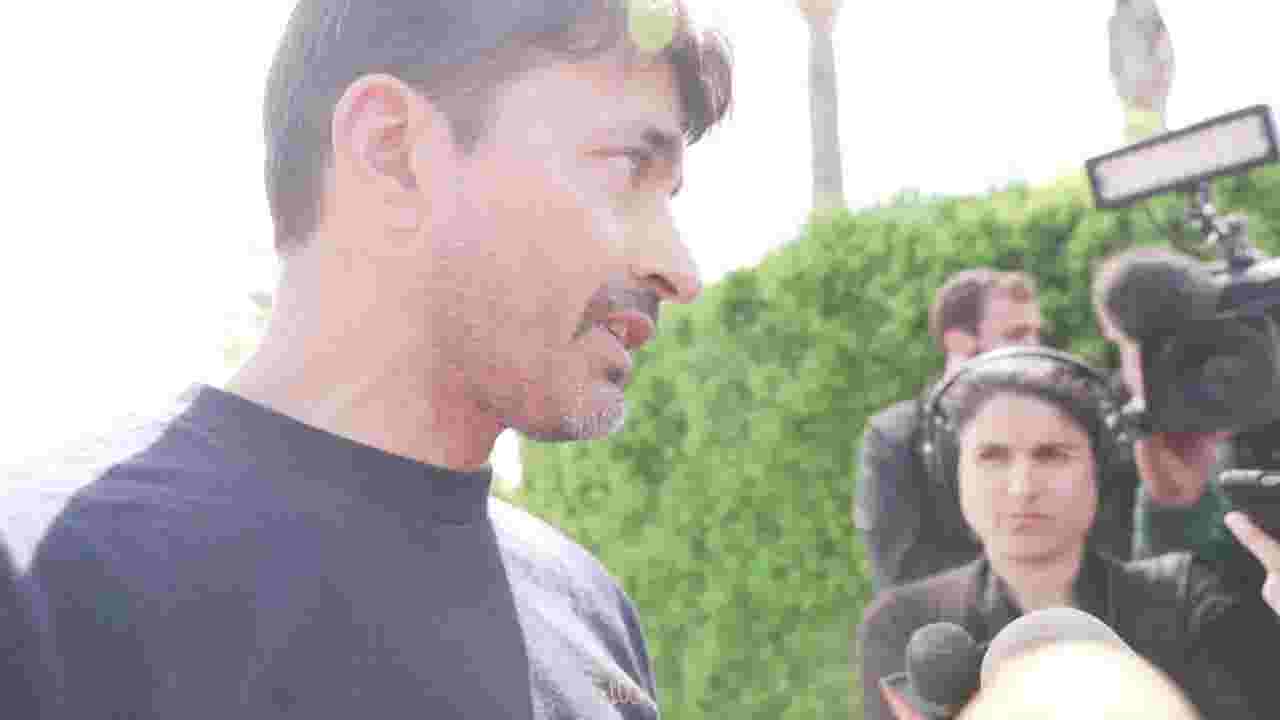 Oscar Stewart of Rancho Bernardo, was the one who screamed at the suspect, 19-year-old John Earnest, and ran him out. Nick Oza (ozan), Arizona Republic
When Jonathan Morales and Oscar Stewart heard the gunshots, they ran toward them.
The off-duty Border Patrol agent and an Iraq War Army veteran helped stop a suspected gunman who had opened fire at Chabad of Poway on Saturday in what authorities praised as an "act of courage."
One person died and three more were injured in the hate-fueled attack during Passover services.
Stewart, 51, was in the back of the room when the shots rang out, he told reporters. The veteran said his military training kicked in.
"I ran to fire. That's what I did. I didn't plan it. I didn't think about it. It's just what I did," he said.
What we know now: Funeral service for San Diego synagogue victim who shielded rabbi to be held Monday, and more updates
Stewart said he started yelling expletives at the gunmen, who stopped shooting when he heard Stewart's voice.
"Get down!" and "I'm going to kill you," Stewart said he yelled.
According to the San Diego County Sheriff's Department, the suspected gunman fled the synagogue to a nearby vehicle. Stewart was in close pursuit.
"Stewart caught up to the vehicle as the suspect was about to drive away," the department said in a statement.
…