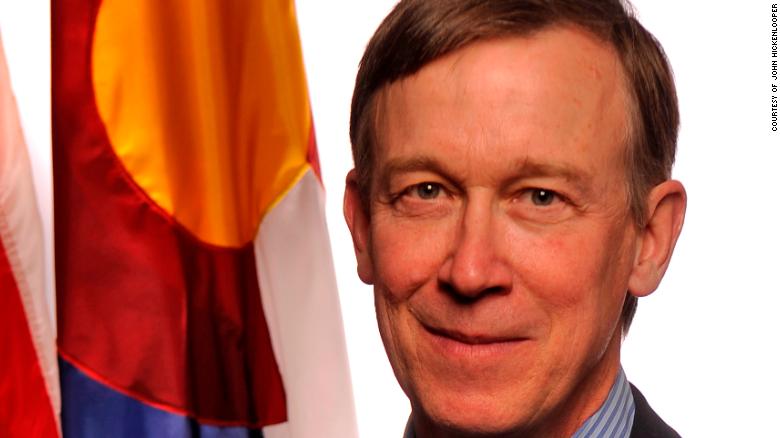 Des Moines, Iowa (CNN)Former Colorado Gov. John Hickenlooper used his first event on his first trip to Iowa as a Democratic presidential candidate on Friday to question how legislative experience lends itself to being president, a not-so-subtle knock against the Senate Democrats running to take on President Donald Trump.
In a brief speech and question-and-answer session with voters at Confluence Brewery on Friday, Hickenlooper repeatedly returned to his theme that politicians in Washington do little to bring people together and are ill-equipped to lead the executive branch.
"People in Washington, they spend their time talking about things and debating and pointing fingers," Hickenlooper told voters. "It's about time to bring things together and get things done."
In a conversation with reporters after his speech, Hickenlooper said experience running a business and running a state — two things he has done — "is going to be more successful in an executive position."
The comment is significant given that five senators, one member of Congress and one former member are running for president and a host of senators and representatives are considering getting into the race.
Sens. Kamala Harris of California, Elizabeth Warren of Massachusetts, Bernie Sanders of Vermont, Cory Booker of New Jersey and Amy Klobuchar of Minnesota, Rep. Tulsi Gabbard of Hawaii, and former Rep. John Delaney of Maryland have all announced 2020 bids. Sen. Kirsten Gillibrand of New York has formed an exploratory committee and Sen. Michael Bennet of Colorado, Reps. Seth Moulton of Massachusetts, Tim Ryan of Ohio and Eric Swalwell of California, and former…