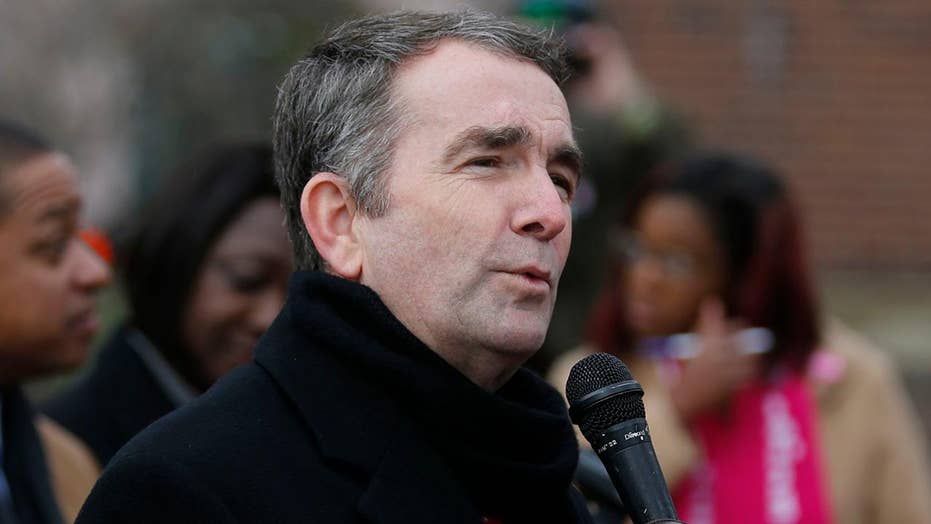 Virginia Democratic Gov. Ralph Northam apologized Friday for appearing in a "racist and offensive" photo on his 1984 medical school yearbook page that showed one man dressed in blackface and another in a KKK robe, while giving no indication he plans to resign.
Northam – who has been under fire this week for comments made about a third-trimester abortion bill in his state – admitted to being one of the people in the photo, though it's not clear which costume he is wearing.
"Earlier today, a website published a photograph of me from my 1984 medical school yearbook in a costume that is clearly racist and offensive," Northam said in a statement.
He added, "I am deeply sorry for the decision I made to appear as I did in this photo and for the hurt that decision caused then and now."
Turning to Twitter on Friday night to speak directly with the public, he elaborated on his error in judgment, and on his apology for it, saying the photo doesn't reflect the person he is today or how he's conducted himself as a public servant.
In a video accompanying his tweet, he said, "I cannot change the decisions I made, nor can I undo the harm my behavior caused then and today."
He said he was committed to continuing his work as governor and "living up to the expectations you set for me."
Fox News obtained a copy of the 1984 yearbook page from the Eastern Virginia Medical School library. Northam graduated from the school that year. The Virginian-Pilot, the Washington Post and the Richmond Times-Dispatch also reported they independently confirmed the authenticity of the page.
The quote on the page says, "There are more old drunks than old doctors in this world so I think I'll have another beer."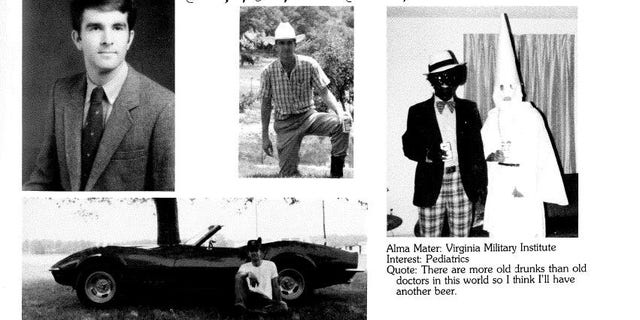 A growing number of both Republicans and Democrats on Friday evening said Northam should step down.
"Racism has no place in Virginia," Republican Party of Virginia chairman Jack Wilson said in a statement. "These pictures are wholly inappropriate. If Gov. Northam appeared in blackface or dressed in a KKK robe, he should resign immediately."
Derrick Johnson, the leader of the NAACP, also…