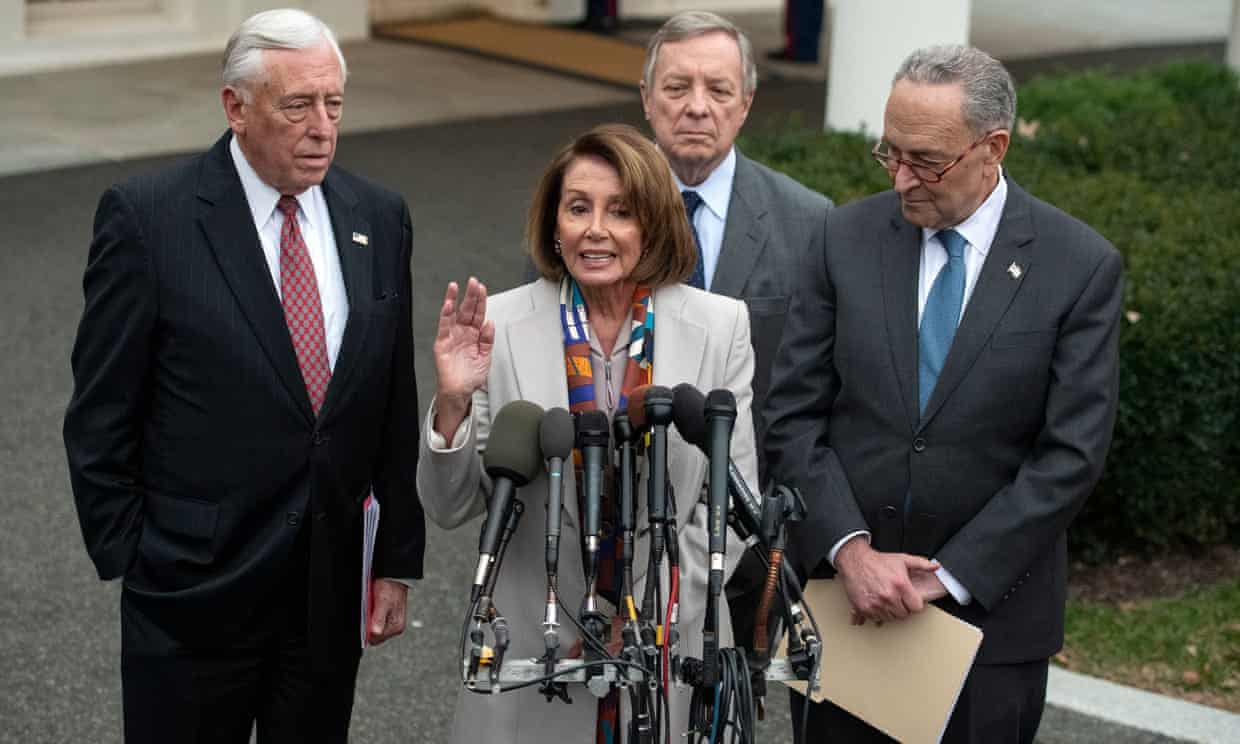 Donald Trump and top congressional leaders failed to resolve a partial government shutdown that has stretched well into a second week as the president refused to back off from his demands for billions of dollars for a long-promised wall along the southern US border with Mexico.
Democratic and Republican leaders from both chambers were invited to the the White House's Situation Room, the inner sanctum for classified meetings, on Wednesday for a "border security briefing". During the meeting Trump asked Department of Homeland Security officials to "make a plea" for his wall.
At a cabinet meeting prior to the briefing, Trump warned that parts of the government would could remain closed for a "a long time" without a deal.
"We're asking the president to open up government," Nancy Pelosi, who is expected to assume the speakership of the House of Representatives on Thursday, said after the briefing with Trump. "We are giving him a Republican path to do that. Why would he not do it?"
The shutdown was triggered by Trump's demand that Congress allocate more than $5bn in taxpayer money to build a wall along the 2,000-mile border between the US and Mexico – a concession