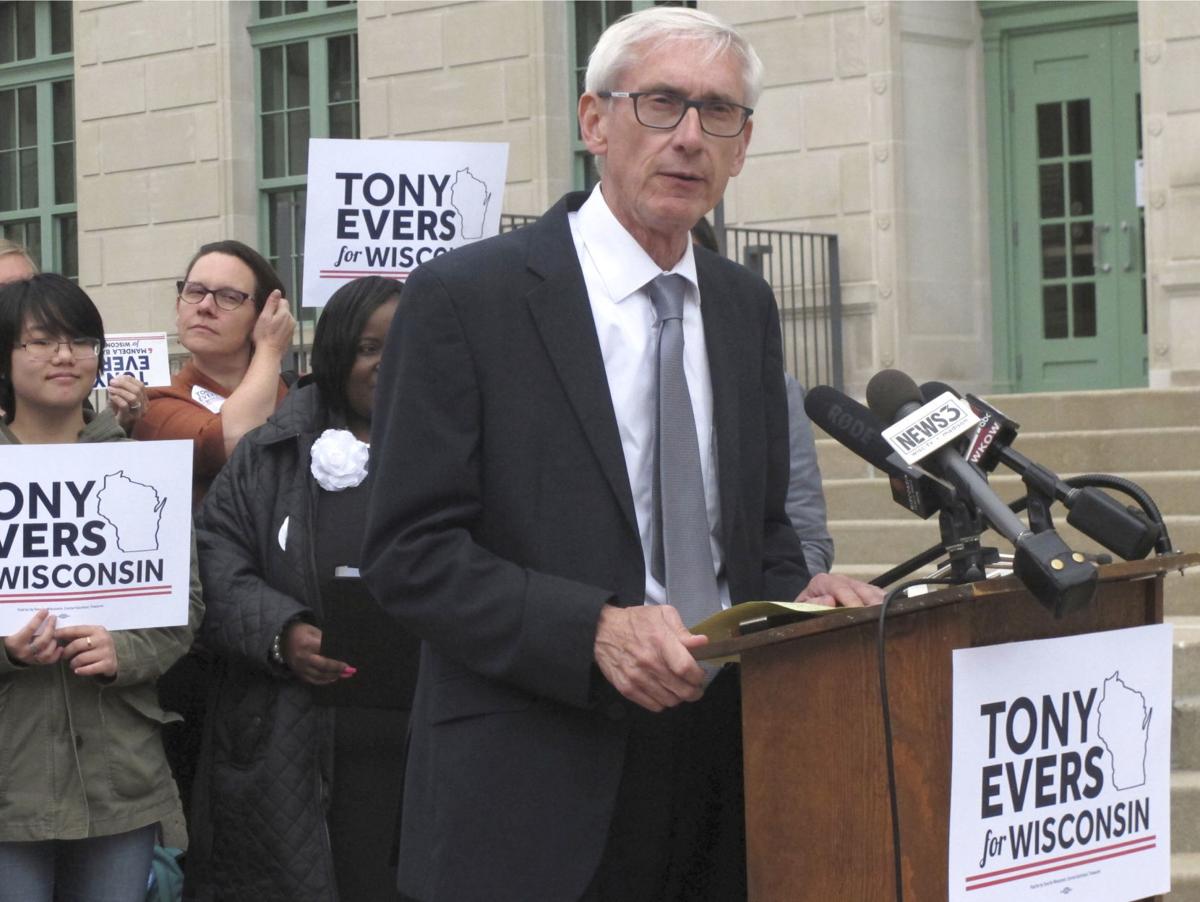 MILWAUKEE — Standing in front of a beer pasteurizing tank at a Milwaukee manufacturing company, Wisconsin Gov. Scott Walker watched as former Gov. Tommy Thompson exhorted a friendly Republican crowd to help Walker prevail in his surprisingly precarious race for a third term.
"I know the recipe works," declared Thompson, waving his arms and wearing a bright red sweater under his suit coat on a cool October day. "The recipe is Scott Walker. You know like a good chocolate chip cookie, it sort of melts in your mouth? You know it really feels good."
But the old recipe for victory may not be working in a midterm election where Democrats appear poised to do well across the country. Ominous polls have Walker in trouble, and he's sounding the alarm to supporters. Democrats, after years of failure and frustration, are daring to hope that they may finally slay their political white whale.
If the onetime presidential candidate and Republican rising star loses, it would qualify as one of the bigger upsets of the midterm election because of his record in difficult situations before — winning election and re-election despite two victories in his state by Barack Obama, and turning back a 2012 recall attempt by Democrats incensed by his attack on public-sector…