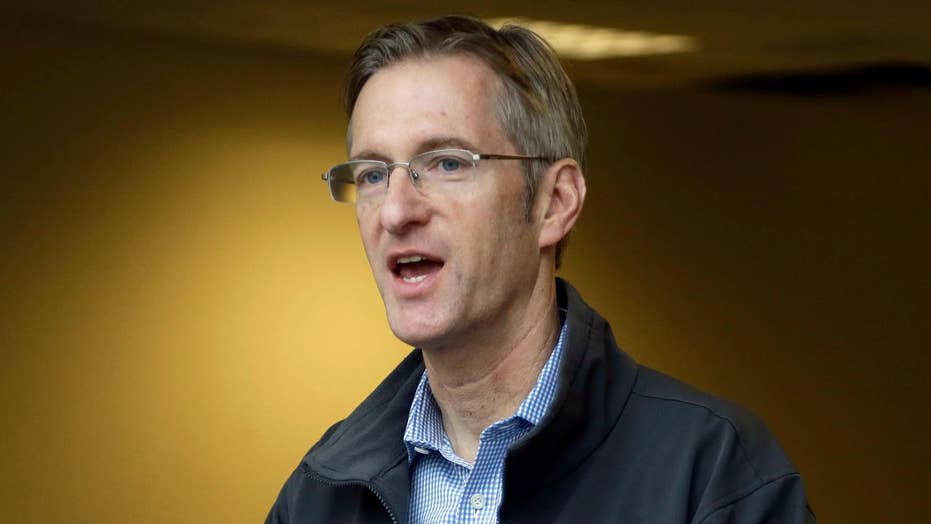 The union that represents personnel from U.S. Immigration and Customs Enforcement (ICE) is asking Oregon state and federal officials to conduct a criminal investigation of Portland Mayor Ted Wheeler over his handling of the 38-day Occupy ICE protests in the city this summer.
The National ICE Council sent letters to state Attorney General Ellen Rosenblum and U.S. Attorney General Jeff Sessions, asking them to look into whether Wheeler committed misconduct when he directed police officers to not respond to certain calls for service during the protest in front of the local ICE field office, the Oregonian reported.
"We believe that Mr. Wheeler has committed the crime of official misconduct," stated an Oct. 3 letter sent by Sean Riddell, a Portland-based attorney representing the union. "Our attempts to compel Mr. Wheeler to take reasonable action, correct and/or cease his criminal activity have been unsuccessful."
The union also said Wheeler should temporarily give up his duties as police commissioner.
"If a rank-and-file police officer was presented with an ongoing crime for 30 days and did not take appropriate action that officer would be placed on administrative leave and subject to an internal investigation," the letter continued.