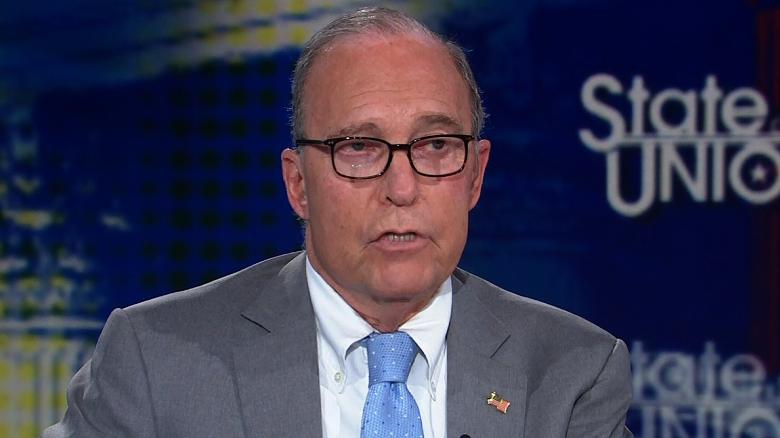 Washington (CNN)Top White House economic adviser Larry Kudlow expressed support Sunday for President Donald Trump's enthusiastic pursuit of tariffs on China, saying that so long as tariffs are "targeted," the actions are valid.
Kudlow, whose comments walked back his previous pre-White House characterization of tariffs as a "regressive tax on low-income families," was responding to a question from anchor Jake Tapper on CNN's "State of the Union" about whether he agreed with Trump's tweet last week that "Tariffs are the greatest!"
"You know, if they're targeted for good purpose, as per China, I think the answer is absolutely yes," Kudlow answered.
"Most free traders agree China has not played by the rules, and the trading system is broken largely because of them," he said.
Last week Trump defended his pursuit of tariffs against China as well as allies around the world on Twitter.
"Either a country which has treated the United States unfairly on Trade negotiates a fair deal, or it gets hit with Tariffs. It's as simple as that – and everybody's talking! Remember, we are the 'piggy bank' that's being robbed. All will be Great!" his tweet said.
While Trump touted an agreement last week between the US and…