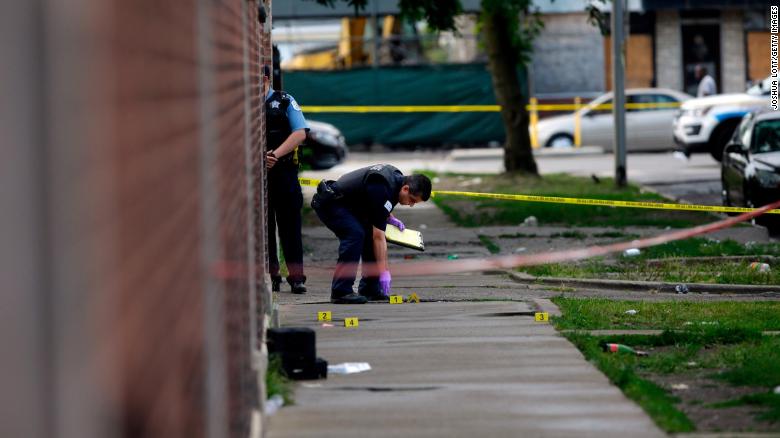 (CNN)During the weekend in Chicago, 66 people were shot, 12 of them fatally, between Friday at 6 p.m. and Sunday at 11:59 p.m.
"It's no secret that we had an unacceptably violent weekend," Police Superintendent Eddie T. Johnson said.
The spate of shootings left Chicago officials visibly frustrated during a Monday press conference, in which they said gun offenders needed to be held accountable, and they pressed for more community cooperation to stem the crimes.
In all, over the weekend, there were 33 shooting incidents. Fourteen juveniles were shot, and an 11- and 13-year-old were killed.
In at least one incident, shooters opened fire into a crowded street party, police said. Of the wounded who reported an age, the oldest was 62 and the youngest 11, police records show.
Johnson said 46 people were arrested this weekend on gun charges, and 60 guns were seized as a result of ongoing investigations. However, he said there have been no arrests made in connection with any violence from this weekend.
"Somebody knows who did it. They do. They know that," the police superintendent said. "They hold me accountable. They hold the mayor accountable. They hold the city council accountable. Where's the accountability?"
"I never hear people saying, 'These individuals out here in the streets need to stop pulling the trigger.' I never hear that. They get a pass from everybody."
"These shootings are not random, they're fueled by gang conflicts. We know who they are and we continue to send a message that it's OK…