President Donald Trump celebrates a surging US economy in a speech delivered on the White House's South Lawn. Trump was responding to new data that shows the US economy surged in the April-June quarter to an annual growth rate of 4.1 percent. (July 27)) AP
The U.S. economy just got its best report card in nearly four years. If growth truly is ratcheting upward on a sustained basis, as the White House suggests, then that could alter the outlook for stocks, bonds, housing and other investments.
The higher-growth scenario becomes more likely after a second-quarter rise in U.S. Gross Domestic Product to 4.1 percent, the best showing since the third quarter of 2014.
Some economists were quick to dampen the enthusiasm — pointing out, for example, that exports for products like soybeans jumped before tariffs took effect.
But others think a more permanent higher-growth outlook is in the cards, including Treasury Secretary Steven Mnuchin. He cited the potential for four or five years of growth in the range of 3 percent-plus, fueled by last year's income-tax cuts.
An economic second wind, if it materializes, would come amid what is already one of the longest expansions ever.
Here's how that might might play out for key investment categories:
Tailwind for stocks
A shift to higher economic growth should be good for stocks, driving up corporate profits and allowing companies to strengthen their balance sheets further, while boosting merger activity and delivering more money to investors as dividends.
Volatility could intensify, and bonds could become more competitive with stocks if yields rose. But overall, it's hard to envision the stock market crashing if economic growth picks up.
Stock prices have surged during the current expansion, but valuations don't appear all that lofty. Average price-earnings ratios based on expected forward earnings for the next 12 months, for stocks in the Standard & Poor's 500, stand around 16.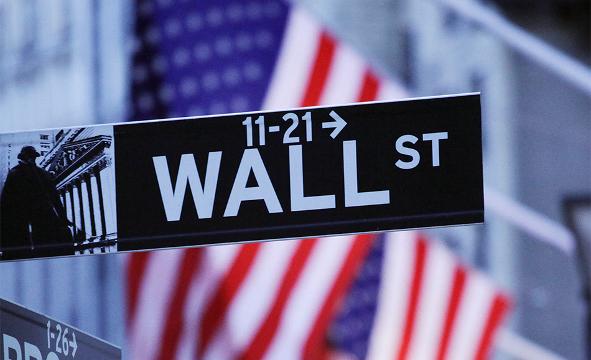 That matches the average of the past 25 years, according to JPMorgan Asset Management.
Some investors are concerned that corporate profits are nearing a peak for the current cycle. But if economic growth picks up, profit momentum likely would continue.
The longest bull market of roughly the past century was 113 months, spanning from October 1990 to March 2000. Stocks have advanced for 112 months in the current cycle…