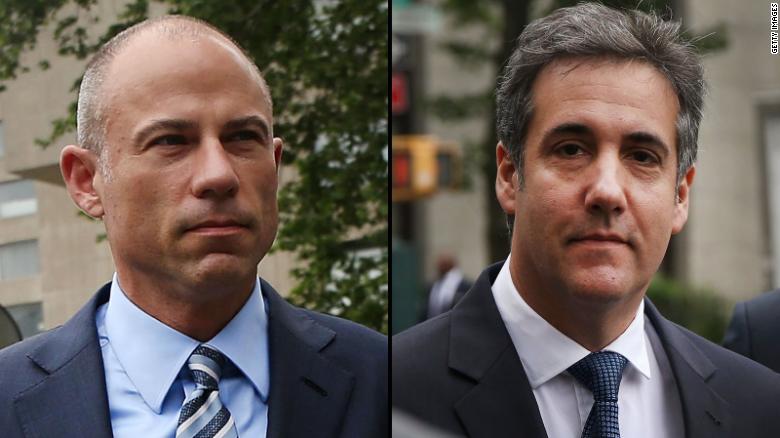 New York (CNN)Stormy Daniels' lawyer Michael Avenatti requested a meeting last week with Michael Cohen, Donald Trump's former personal attorney, and one of Cohen's lawyers, to discuss a possible settlement with the adult film star, according to one of Cohen's lawyers.
Brent Blakely, a California-based attorney who represents Cohen in Daniels-related matters, told CNN on Tuesday that Avenatti asked for an in-person meeting and one was scheduled for this week in New York, but that Blakely subsequently canceled it.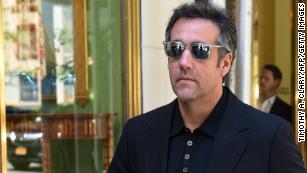 Avenatti said the claim is "completely false and designed to help Cohen get a pardon from Mr. Trump."
Daniels launched a lawsuit against Trump in March over a 2016 "hush agreement," in which Cohen paid Daniels $130,000 in exchange for her silence about her alleged 2006 affair with Trump. Daniels has subsequently sued Cohen for defamation and collusion.
Avenatti's desire to meet with Cohen and Blakely to discuss a potential settlement is previously unreported. A settlement would be a stunning development in what has been a protracted and highly public feud between Avenatti and Cohen. The Daniels saga has caused countless headaches for the Trump White House and raised serious questions about Trump's credibility.
Separate from the Daniels lawsuits, Cohen is currently under criminal investigation in the Southern District of New York.
The discussions were prompted by an encounter Avenatti and Cohen had at a Manhattan restaurant July 16, Blakely said.
CNN previously reported that Cohen was having dinner at Scalinatella on the Upper East Side with his son, when Avenatti walked into the restaurant, according to a source briefed on the encounter. Avenatti approached Cohen's table and suggested that the two men resolve their differences and work together, the source said — a characterization that Avenatti rejected as a "complete fabrication."
Blakely…