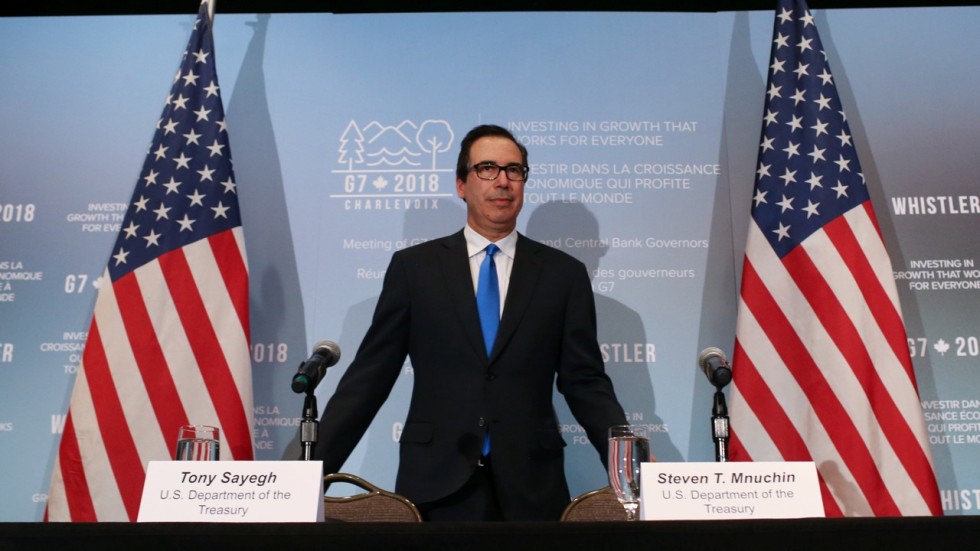 The United States wants trade talks in Beijing this weekend to result in structural changes to China's economy, as well as increased Chinese purchases of American goods, US Treasury Secretary Steven Mnuchin said on Saturday.
US Commerce Secretary Wilbur Ross arrived in Beijing on Saturday with an inter-agency team of officials for talks on long-term purchases of US farm and energy commodities, just days after Washington renewed its threats to impose tariffs on Chinese goods.
The purchases are partly aimed at shrinking the US$375 billion US goods trade deficit with China.
Speaking at a G7 finance leaders meeting in Canada where he was the target of US allies' anger over steel and aluminium tariffs, Mnuchin said the China talks would cover other issues, including the Trump administration's desire to eliminate Chinese joint venture requirements and other policies that effectively force technology transfers.
"I want to be clear, this isn't just about buying more goods, this is about structural changes," Mnuchin said. "But I also fundamentally believe that if there are structural changes that allow our companies to compete fairly, by definition, that will deal with the trade deficit alone."
Ross, who was preceded by more than 50 US officials in Beijing, met Chinese Vice-Premier Liu He for dinner on Saturday night and the two were due to meet again on Sunday, a US official said. Ross declined to speak to reporters when he arrived at his hotel in Beijing.
The United States and China have threatened tit-for-tat tariffs on goods worth up to US$150 billion each.
After it had appeared a trade truce between the two economic heavyweights was on the cards, the White House this week warned it would continue to pursue tariffs on US$50 billion worth of Chinese imports, as well…