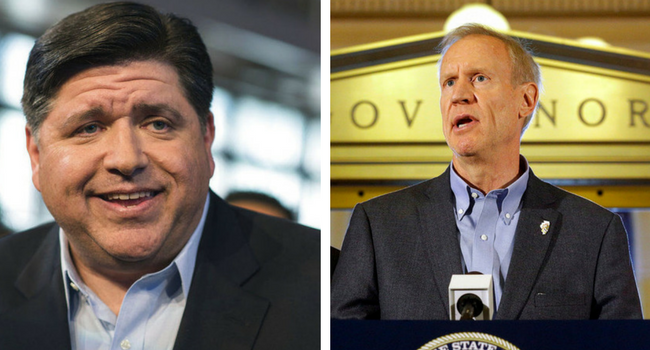 SPRINGFIELD — This year's Illinois governor's race between uber-wealthy candidates could be the costliest in U.S. history and perfectly illustrates the need for a campaign finance system that isn't so rigged in favor of the rich, say critics pushing for a system that would match small donations with public funds.
The small-donor matching program won approval in the Illinois Senate last year but its chances are bleak in the state House, despite the attention given to two inordinately wealthy candidates who are financing their campaigns with millions of dollars of their own money.
Billionaire Democrat J.B. Pritzker has already contributed $76.5 million toward his campaign and Republican Gov. Bruce Rauner has given $50 million to his own. They are on track to surpass the record-high $280 million spent on California's 2010 governor's race, when Democrat Jerry Brown defeated Republican Meg Whitman.
Critics say the Rauner-Pritzker race is a great example of how Illinois' campaign finance system discourages diversity among candidates and limits ballot access for hopefuls not beholden to well-heeled special interests.
"Being rich shouldn't give you any special entitlements to claim power to run things," said David Melton, executive director of campaign finance watchdog Illinois Campaign for Political Reform.
Under the proposed plan, qualifying candidates could use matching public funds for donations of up to $150. Contributions would be capped at…