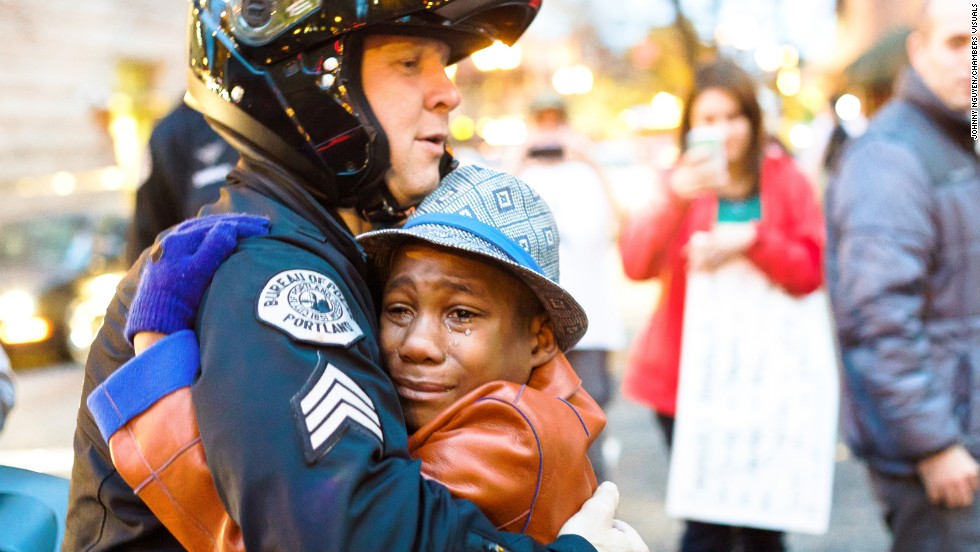 (CNN)A Washington family was killed after their SUV plunged 100 feet off a coastal highway in California, landing on its roof in the Pacific Ocean, officials said Wednesday.
The bodies of Jennifer and Sarah Hart and three of their six children were found Monday in and around the vehicle, Mendocino County Sheriff Tom Allman said. Their three other children are missing.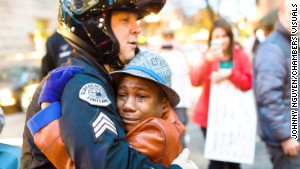 Among the missing children is 15-year-old Devonte, who made national headlines in 2014 when he appeared in a photo taken during a Ferguson-related protest in Portland, Oregon. The photo, which went viral, shows a tearful Devonte hugging a police officer.
The California Highway Patrol received 911 calls Monday about a vehicle that went over the side of Highway 1 in a remote section of Mendocino County, about 180 miles north of San Francisco, Sgt. Erich Paarsch told reporters Wednesday. A passerby happened to see the SUV at the bottom of the cliff.
Emergency responders found the vehicle on its roof with the two women, both 38, inside the car, Paarsch said. Outside the car, they found the bodies of Markis Hart, 19, and Jeremiah Hart and Abigail Hart, both 14.
Investigators are still looking for the bodies of Devonte and his sisters Hannah, 16, and Sierra, 12. The sheriff's office is working with the Coast Guard to search for the children.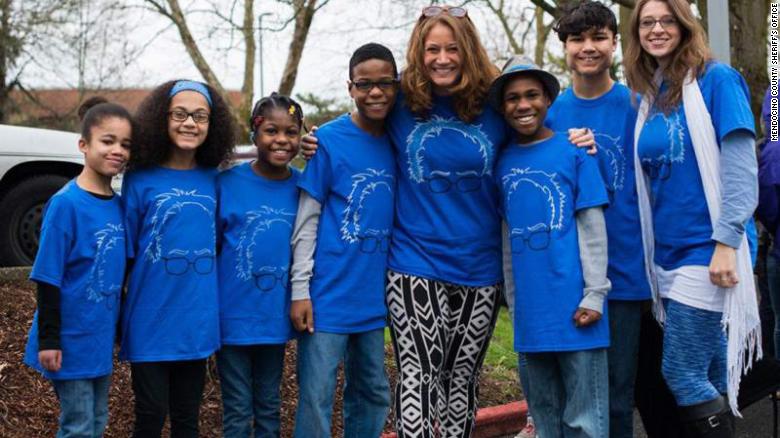 On Friday, the state's Child Protective Services…