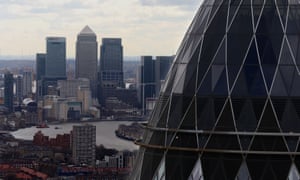 Banks, energy and water companies are on maximum alert over the threat of a serious cyber-attack from Moscow as concern continues over the safety of Russian exiles in the UK.
Fears that Russia will target Britain's critical national infrastructure have prompted round-the-clock threat assessments by the UK's financial sector, energy firms and GCHQ, the UK's largest intelligence agency, along with the security services MI5 and MI6.
The Bank of England, major financiers, including Lloyds, and organisations such as Water UK are working with the government's National Cyber Security Centre (NCSC) to assess the next move from Moscow following the murder of Nikolai Glushkov, 68, and the Salisbury chemical attack.
Scotland Yard on Saturday issued a renewed appeal for information for anyone who may have seen a burgundy red BMW owned by Sergei Skripal, 66, the former Russian spy who was found unconscious on 4 March in Salisbury along with his daughter, Yulia. The pair were poisoned with a nerve agent and remain critical but stable in hospital.
Glushkov, a businessman and a known critic of President Vladimir Putin, was found strangled at his home in London last week. Police across Britain have begun contacting Russian exiles to discuss their safety as they investigate the murder of Glushkov, understood to have been on a list of 22 "fugitives" published by the Russian embassy in London last year. Officers have yet to establish if there is a link between the attacks.
Intelligence officials, however, fear that Moscow may strike next using very different methods, referring to Russia's involvement in the crippling NotPetya ransomware cyber-attack last year that targeted Ukraine's financial, energy and government sectors before it spread across the world.
On Thursday the Trump administration accused Russia of engineering a series of cyber-attacks that targeted American and European nuclear power…