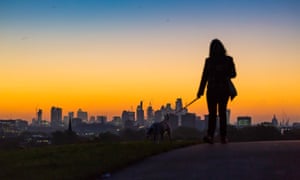 The gender pay gap in financial services is astonishing. It's almost 100 years since International Women's Day was first observed, and still we find women at some of the country's top financial institutions are paid half as much as men.
Firms with more than 250 employees are required to publish details of their gender pay gap by April. Barclays International has published a mean gender pay gap of 48%. For bonuses, it's 79%, meaning that for every £100,000 of bonuses handed out to men, women are only getting £21,000. The respective figures are 37% and 64% for RBS, and 33% and 65% for Lloyds.
The prevailing reason for this disparity is the much higher proportion of men than women in senior roles; the number of women diminish in line with seniority. As part of the Treasury committee's Women in Finance inquiry, we're seeking to identify the barriers to women entering and progressing in the financial services industry. If more women are in senior roles, it should follow that the gender pay gap reduces.
We're examining the value to financial firms of having greater gender balance across all job grades and functions, and scrutinising the role of government and financial regulators in acting as role models for good gender diversity practices.
Five key themes have emerged. Firstly, gender diversity pays; it's good for the bottom line. Credit Suisse found that companies where women make up at least 15% of senior managers had more than 50% higher profitability than those where female representation was less than 10%. Other benefits include a reduced chance of groupthink, enhanced connection to customers, and access to a wider talent pool.
Secondly, the picture so far isn't great. A more gender diverse team brings benefits, but only one in four board members of financial services firms are women. Only 6% of chief executives of financial services firms are women. There is clearly a long way to go.
Thirdly, culture is important. Witnesses have told us that the "alpha male" culture in…